Rivalries Like Ayrton Senna and Mine Won't Be Seen Again – Alain Prost Reflects Back
Published 03/21/2020, 12:38 PM EDT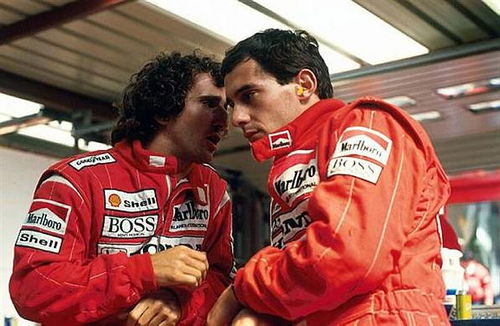 ---
---
On what might have been his 60th birthday celebration, Ayrton Senna despite everything lives on in the psyches of racing fans far and wide as perhaps the best driver to step into the cockpit of an F1 vehicle.
ADVERTISEMENT
Article continues below this ad
Every minute was one of sheer amazingness, conceived of the capacity of a genuine extraordinary. Perhaps the best.
While Jim Clark, Niki Lauda, Michael Schumacher, and Lewis Hamilton can profess to be the best of their age, considering Senna the best of them everything isn't out of the question, nor an overstatement.
ADVERTISEMENT
Article continues below this ad
Alain Prost conceded, the speed of Ayrton Senna was an over the top deficiency to plan to make up and required an alternate methodology by and large: to surrender and concentrate somewhere else.
"That was his strong point. If he had one, that was it. I'll be honest: several times what he managed in qualifying surprised me. Astonished me, sometimes. In the race, he never impressed me. But in qualifying, yes."
Will there be another rivalry like Ayrton Senna and Prost had?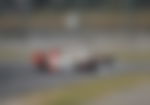 ADVERTISEMENT
Article continues below this ad
Perhaps the best contention in F1, but sporting, history, Senna and Prost's conflicts in the late 80's and mid 90's have made each inseparably connected with the other. And keeping in mind that it absolutely had its depressed spots, it is a relationship Prost keeps on valuing.
"There isn't a day when someone I know doesn't talk about Ayrton and me: it means that we have done something, that something has endured," he told La Repubblica.
"But in those years, live, you didn't realize it. I don't know how to say it: it was quite incredible."
ADVERTISEMENT
Article continues below this ad
Winning seven world titles between them, remembering rotating titles for 1988 and '89 when the two shared a garage at McLaren. Senna and Prost's fights ruled features and have kept on catching the creative mind, something the Frenchman feels would be hard for any advanced or future driver blending to accomplish.
"I don't know if rivalries like mine and Ayrton's are the same: they are different times, the racing world today is more sophisticated, the environment has changed and relations, even those with the press, are no longer the same. And finally we have to consider the charisma, the styles and characters of the drivers," he explained.