Russia 2018 -The Final Race for the World Cup
Published 11/09/2017, 4:06 AM EST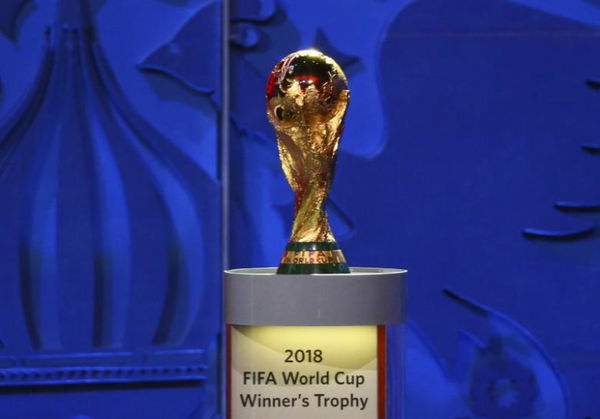 The 2018 FIFA World cup in Russia is only a few months away. The qualifers to make it to Russia 2018 are in their final leg. 23 of the 32 spots are already filled and therefore the window only remains open for 9 more. By later this week, the final line up of teams for the mega event will be official. Here are the matches too look forward to across the globe including some mouth-watering playoffs.
ADVERTISEMENT
Article continues below this ad
Road to Russia 2018
Europe 
ADVERTISEMENT
Article continues below this ad
In Europe, after a grueling first round of qualification, the second place teams get another attempt at qualification through a 2 legged playoff with each other. The encounters to look forward are-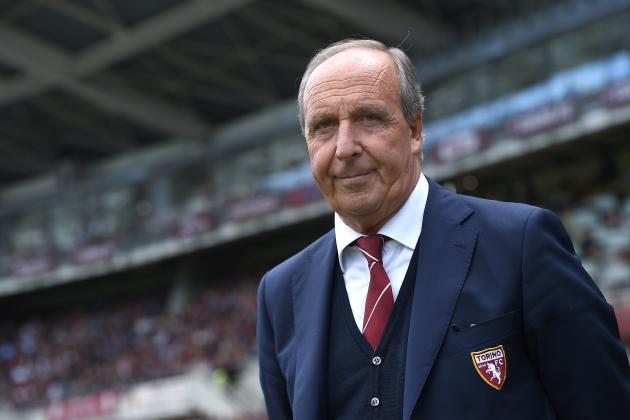 Quite clearly the highlight of this week's qualification. Italy's football history and tradition are well known and a World Cup without them seems unimaginable. It is Sweden who could make that a reality. Perhaps the Swedes will feel done hard by as for the second consecutive time, they are up against a tough opponent after having come up against Portugal in 2014. But as they showed by making things tough for France and knocking Netherlands out, Sweden will be a very hard side for the Italians to beat. Italy themselves haven't looked the sharpest off late under Giampiero Ventura. Their poor group stage exhibits that their qualification isn't a formality by any means.
Not many would have expected Iceland to qualify above Croatia but it has happened. Croatia had to beat Ukraine in a virtual knockout to even make it to the playoffs. For all the quality Croatia possesses, off late their side hasn't lived up to it. In Greece, they will be up against a formidable opponent. While the Greeks remain the team the football world dislikes, it still is one which will be very tough to beat. Luka Modric and co will have their tasks cut out if they want to make it Russia
Switzerland was ruthless in their qualification. It was only in the last match against Portugal where they faltered. It demonstrates how efficient Cristiano Ronaldo and his teammates were that the Swiss were denied a direct ticket to Russia. While Republic of Ireland is a team they will expect to brush aside, as Wales learned the hard way, they are going to be a tricky opponent.
Despite having a very talented squad including Christen Eriksen, Poland thumped Denmark to qualify for the World Cup. On the other hand, the very fact that that Northern Ireland are here, speaks highly of them. Seeing the resistance that Martin O Niel's team offers, it wont be beyond them to upset Denmark and make it to Russia 2018.
Intercontinental playoffs 
ADVERTISEMENT
Article continues below this ad
Whereas Honduras upset Mexico in the final match of CONCACAF qualification, Australia only narrowly managed to beat a spirited Syria in the Asian playoffs to make it here. The contest promises to be an interesting event where quite literally anything is possible. Both teams will consider themselves equals coming to the encounter.
A matchup of contrasting qualifications. While New Zealand had it as easy as one can in Oceania. On the other hand, the CONEMBOL qualification is well known to be the toughest and somehow Peru has made it here. Although Having the experience of playing tough opponents and handling tough situations clearly gives the South Americans the edge, New Zealand is more than capable of staging an upset.
ADVERTISEMENT
Article continues below this ad
Africa 
Africa is the only association which does not have any sort of playoffs at all. This means, their qualification ends at the group stage. Next week will play host to the final round. Egypt and Nigeria have already booked two spots, the other two still remain up for grabs. In group C, Morocco and Ivory Coast face each other in what will be a contest in which quite simply whoever wins make it to Russia 2018. Meanwhile, Group D is a more or less sorted. Senegal has a 2 point lead over the group with a game in hand and a victory in either match should be enough for them to secure a place.