Robbery? Jon Jones vs Dominick Reyes Official Scorecard and Fight Stats
Published 02/09/2020, 3:24 AM EST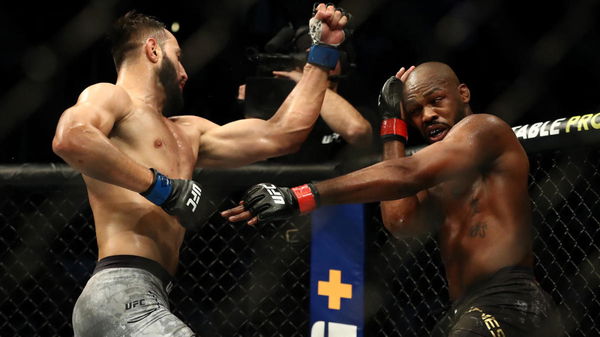 ---
---
Jon Jones vs Dominick Reyes lived up to the expectations, as both the fighters battled in a five round war inside the octagon. Many MMA fans have shown displeasure at the judges' decisions in the past. Something similar took place at UFC 247 in the headliner between Jon Jones and Dominick Reyes for the UFC light heavyweight championship. Fans took to social networking sites to show their disapproval of the judges' scorecards after Jones vs. Reyes. However, it's not the first time that the judges have been questioned on their skills to score an MMA fight. 
ADVERTISEMENT
Article continues below this ad
Jon Jones vs Dominick Reyes ends in a close decision win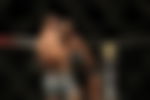 ADVERTISEMENT
Article continues below this ad
Dominick Reyes looked impressive throughout the five rounds of the fight. He connected early in the first round and maintained the same position until after the third round, where Jones took advantage of his in-ring experience. He outclassed Reyes in the last two rounds, with impeccable striking and octagon control. However, the victory did not look right for Jon Jones when the judges' scorecards were revealed. 
14 media outlets scored the match in favor of Dominick Reyes. Only six of them looked at Jon Jones as the winner. Even in the unofficial scorecard for Jon Jones vs Dominick Reyes, the challenger was leading in the first three rounds, something he mentioned in the octagon interview as well. 
Jon Jones picked up a close unanimous decision victory against undefeated Dominick Reyes. After a scintillating five-round war, the judges' scorecards read 48-47, 48-47, and 49-46 in favor of Jones. However, the result upset many fans who thought that it was a close fight for Reyes. Many felt that he got robbed off a victory in this one. While that's solely dependent on the judges' marking, it paved way for a lot of criticism on how MMA fights should be judged.
Also: UFC 247: Dominick Reyes Earned Jon Jones' Respect After a Five Round War
Do you all agree with the decision?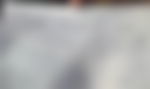 ADVERTISEMENT
Article continues below this ad
Joe Soliz, in particular, received a lot of backlash for his scoring of the fight. Soliz scored the fight 49-46 in favor of Jon Jones, handing him a win in the last four rounds. Jones did indeed switched gears in the championship rounds.  And there could have been a lot of factors like which helped Jones win the in the judges' scorecard. However, it was very unlikely to read a scorecard that read four rounds won for Jones, after an equally impressive performance from Dominick Reyes. It was yet another display of poor decision making.
ADVERTISEMENT
Article continues below this ad