Robert Kubica Recounts how Bad the Williams F1 Situation is
Published 04/04/2019, 7:41 AM EDT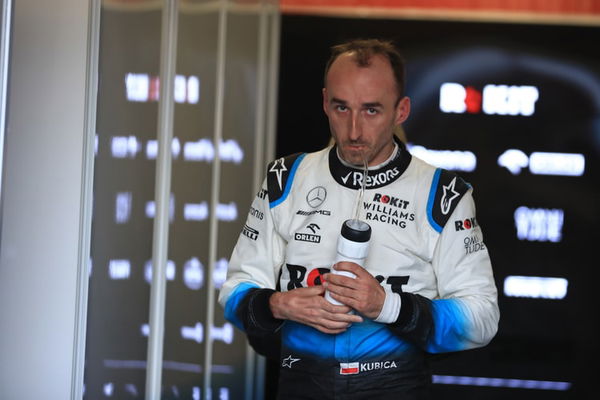 ---
---
It is no secret that the Williams F1 team have hit rock bottom and are sinking even lower. In Bahrain, things did not look any better as they struggled for grip during the race. It got to a point where driver, Robert Kubica admitted that nothing they did would help matters.
ADVERTISEMENT
Article continues below this ad
The 34-year old is facing a difficult comeback, especially in an underdeveloped car. To make matters worse, the Williams F1 team are even short on parts. During the Bahrain GP 2019, he was the only one to start on medium compound tyres. All the others around him were on soft rubber and Robert Kubica "just had no grip".
Speaking to RaceFans, he said, "It looked like in the beginning of the race I could somehow hide [it]. Opening laps are more about improvisation, especially when you are far behind, it's survival. Probably I just got better feeling with the wind and stuff like this but once everything was settled everybody took their own pace and I knew I didn't have it."
ADVERTISEMENT
Article continues below this ad
"So it was kind of survival and trying to bring it home. I was so slow in some corners to try to protect the rear tyres but I was still sliding and still overheating them so I just really struggled with the grip. Everybody was struggling, definitely, with these windy conditions. But when you have no stability in steady conditions if you add the wind and used tyres then the game is over for you."
ADVERTISEMENT
Article continues below this ad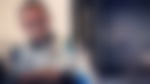 He further said that the team is suffering from poor tyre performance. Robert Kubica confessed that a longer was possible but heavy degradation him him hard. All this happened during the first stint as he struggled to stay in touch with teammate George Russell.
"When you are starting on harder tyres you have worse warm-up so you slide more. By sliding more you create more temperature, by creating more temperature you have less grip, so you slide even more and it is a snowball.", he continued.
ADVERTISEMENT
Article continues below this ad
"You [could] do whatever you want: you could put rear tyres on the front, it would be dominated by the effect we are having. I can only try to help it with the tools but it's so big that it's impossible to turn it around."