Robert Whittaker Reveals the Greatest Strengths of Israel Adesanya
Published 09/11/2019, 3:24 PM EDT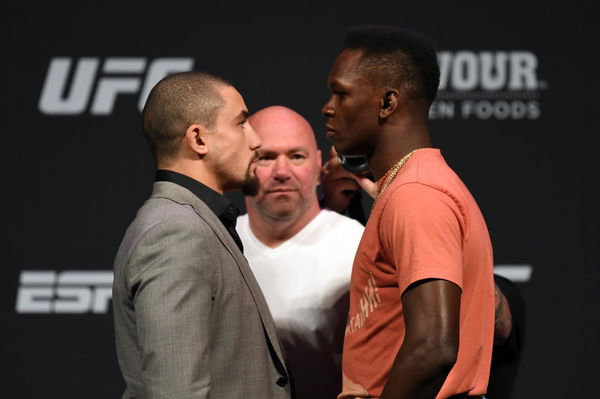 ---
---
The UFC middleweight champion, Robert Whitaker is going to put his title on the line against the interim champion, Israel Adesanya. The Last Styleblender, Adesanya has been on a path of annihilation since he has stepped into the UFC octagon. He has some impressive victories over some big names in the sport of MMA.
ADVERTISEMENT
Article continues below this ad
Who can forget the monumental fight between Israel Adesanya and Anderson Silva? As if that was not enough, Adesanya went to war with Kevin Gastelum to win the interim champion in possibly the best title fight in the middleweight division. It's safe to say that Adesanya is going to be one of the toughest challenges for the champion, Robert Whittaker. Well, it seems Whittaker is well aware of that.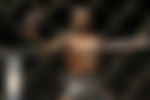 ADVERTISEMENT
Article continues below this ad
In his podcast, Whittaker talked about what unique tools Adesanya brings to the table and what are his biggest strengths going into the fight in UFC 243. Whittaker said:
"His kickboxing, his timing, his fight experience, his fight IQ due to that experience. he is a crafty guy. he has got great timing, great striking and a great body for the type of striking game he employs. Izzy is just good as a package. Everything you see Izzy do he is good at it, very hard to replicate anywhere else."
Adesanya has spent a significant part of his fighting career outside UFC competing for kickboxing organizations. He has a ton of experience when it comes to kickboxing and he has even fought fighters who are way above his weight class in kickboxing fights. Well, he went toe to toe with the greatest striker in MMA history, Anderson Silva and he came out of that fight victorious. hence it's hard to discredit the unique striking ability that Adesanya brings with him.
ADVERTISEMENT
Article continues below this ad
Whittaker also complimented Adesanya by saying that he is a better strike than the former middleweight champion, Luke Rockhold. Whittaker said:
"He is a tall fighter and he fights well at it. You have tall fighters that you see employ their games but they are not just as good as he is. Rockhold is a tall fighter or he was in the middleweight division. He fought well as a tall fighter but I still think he is leagues behind someone like Adesanya stylistically. I think Adesanya is more technical, his time is crisper, he has got more tools in his kit to employ."
Not only that Whittaker also admitted that Adesanya is difficult to get a takedown on and we have seen in the past that Adesanya's opponents having hard times while trying to take Adesanya down.
ADVERTISEMENT
Article continues below this ad
Well, it seems Whittaker has a few nice complements for his next opponent. However, it can be assumed without any doubt that, Robert Whittaker will be looking to derail the momentum that the last style blender has had in UFC since his debut and give him his first loss.