Robin Soderling Backs Federer to Win 20th Title
Published 12/20/2017, 9:36 AM EST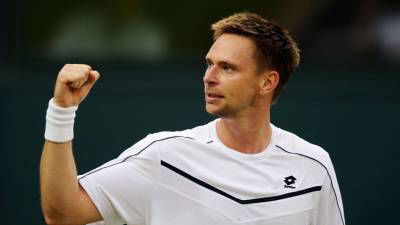 ---
---
Swedish former tennis player Robin Soderling has backed Roger Federer to win his 20th Grand Slam title. Soderling lost to the Swiss ace in the 2009 French Open final. He said that the defending Australian Open champion will have his challengers, but if he plays well, he will be unbeatable.
ADVERTISEMENT
Article continues below this ad
Soderling also said that it wouldn't surprise him if Djokovic and Murray perform well in Australia. But his money is on Federer. When Roger was in his element last year, he was in a league of his own. Even Nadal could not match him. Although the Spaniard ended the year as world No.1, if Roger played in the clay court season he would have finished as No.1.
ADVERTISEMENT
Article continues below this ad
Soderling called time on his career after contracting mononucleosis in 2011. The Swede had 10 ATP titles, four top-20 finishes and two Grand Slam finals under his belt. In his fairly short career, he went toe-to-toe with Rafael Nadal, Novak Djokovic and Roger Federer on many occasions. He said, "I always had tough matches against Roger. Playing against Djokovic, Nadal, I could go off the court and feel I played well. But against Roger, he just made me play bad."
He also said that Djokovic could beat Roger more times than the other way round. The 33-year old praised Djokovic's ability to move well and return many balls. Djokovic's tactic is tough for Roger because he might force the Swiss to play too fast and panic a little bit.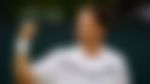 He also spoke about the 2017 ATP season and the slew of injuries that plagued the men's tour. He said, "There were so many guys that were injured, and tennis can only blame itself for that. In tennis, we have a few weeks in December and that's it. You start again the day after New Year's Eve. The sport would really benefit from having a longer break."
Robin now coaches fellow countryman Elias Ymer, who will be competing at the Australian Open qualifying event in early January. Ymer is ranked world No. 144 and receiving useful tips from his experienced coach. Robin said, "He dropped from 160 [in the world] to 280, so he lost a lot of confidence and was playing way, way back behind the baseline. He wasn't aggressive enough and in today's tennis you have to be aggressive. He's a quick learner and he's already improved a lot in six months; he's back to 144 and has a good chance in the [Australian Open] qualifiers in Melbourne and he's playing way more aggressive now."