Robin Soderling Says Only Injuries Can Stop Novak Djokovic
Published 07/22/2019, 7:35 AM EDT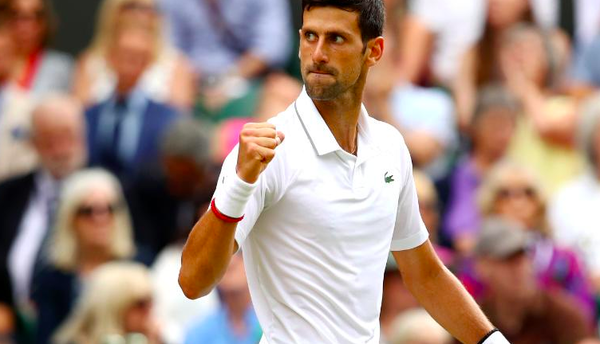 ---
---
The two-time French Open finalist, Robin Soderling, loves to watch the 'Big Three' in action like all other tennis followers. With Novak Djokovic's victory in SW19 last week, the Serb edges closer towards the Grand Slam tally of Rafael Nadal and Roger Federer. Soderling reflected his thoughts on Djokovic surpassing Federer's record of 20 major titles.
ADVERTISEMENT
Article continues below this ad
"You know he had a tough time two years ago. Roger didn't really have any serious injuries. You know he's been able to play pretty much injury-free for basically his whole career except from when he had knee surgery two or three years ago," the Swede, Soderling said.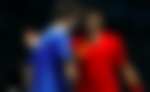 In the longest Wimbledon final which was held last Sunday, Federer's 21st Grand Slam was just a shot away, but Djokovic's forehand passing shot had turned around the tables. To maintain his streak of winning major titles, the Serb needs to keep himself physically fit. 
ADVERTISEMENT
Article continues below this ad
"Novak definitely can do it but he needs to stay injury-free and he needs to be on top of his game for many more years which is not going to be easy. It's going to be really interesting to see. Roger still proves that he can win the biggest tournaments and he's still winning grand slam when as he turns 38 soon which is really impressive," Robin Soderling added.
Djokovic had elbow injury issues in July 2017, which forced him to call off his tennis season. Also, it took about six months for him to win a Grand Slam after he came back in 2018.
The Swiss underwent knee surgery after his Wimbledon 2016 defeat, and that was the only season in Federer's career where he did not win any ATP title. However, the tennis experts and legends were awestruck by his come back in 2017.
ADVERTISEMENT
Article continues below this ad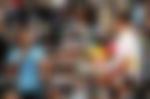 Although the Swiss is tending towards retirement, Robin Soderling is confident about, Federer's consistency on the ATP Tour and he will continue to be a threat to the next generation of tennis, and obstruct them from performing on big stages of the sport.
"So his (Federer) career is not finished yet. He could be in the top three or four for a few more years which is just unbelievable. It's still interesting times. You know I really hope that all those three guys can play for many more years," former World Number four, Soderling mentioned.
ADVERTISEMENT
Article continues below this ad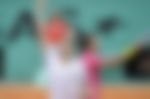 Robin Soderling retired from tennis at the age of 31 due to a lingering bout of mononucleosis. He is till date revered for being the first ATP player to defeat Rafael Nadal at Roland-Garros.