Roblox Leaderboards Makes LazarBeam Lose Money
Published 08/20/2020, 1:51 PM EDT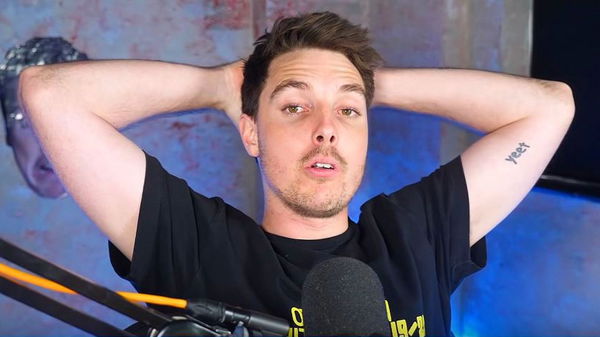 ---
---
Lannan Eacott aka LazarBeam is an Australian YouTuber, most popular for his Fortnite videos. Since Fortnite got boring for everyone, streamers around the world have been trying out new games. Fall Guys and Roblox have been the biggest gainers in this situation. These games do not demand any specific set of skills and help you relax while playing.
ADVERTISEMENT
Article continues below this ad
If you've never tried them, however, spoiler alert: The games get monotonous after a point of time. There is no active gameplay involved, and most are simulators.
Also, some are lower graphic versions of other popular games. Take, for example, Jailbreak. This is one of the most popular games on  Roblox. After fifteen minutes into the game, you realize that the game is a low-tier version of the GTA series.
ADVERTISEMENT
Article continues below this ad
Roblox has been on Lazar's playlist for a long time now. In a video that he recently uploaded, Lazar went back to Roblox to spend more money and make it to the top of various leaderboards on the platform.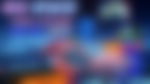 Lazar tries to top Roblox leaderboards
In the video, LazarBeam went back to the games he had spent money on before, with an objective to get on the top of the world leaderboard. The first game he played was the School Simulator [BETA]. He roamed around the open-world environment for some time before making purchases.
LazarBeam bought upgrades, a college textbook, and even a house for his character. Eventually, after spending $190, he put himself in the 44th position on the world leaderboard.
The next game he hopped into was a balloon simulator. In this one, players have to blow up their balloon as much as possible. After a $500 spending session on the game, he broke all the leaderboards and ended up as the number 1. Next, in the lawnmower simulator, he did the same and ended up as number 22 on the leaderboard.
That totaled his amount to $11,000 spent overall on Roblox. And yes, he declared he would be back once the games were updated.
The whole deal sounds like a waste of money, but all the same it was fun to watch. Many on his Twitter thought so too.
ADVERTISEMENT
Article continues below this ad
Watch the video below.
ADVERTISEMENT
Article continues below this ad
As always, LazarBeam knows exactly how to entertain his viewers. It doesn't matter which game he plays, his personality takes care of the entertainment factor.