Roblox: Upsurge of Users And Good News for Devs
Published 08/03/2020, 4:34 PM EDT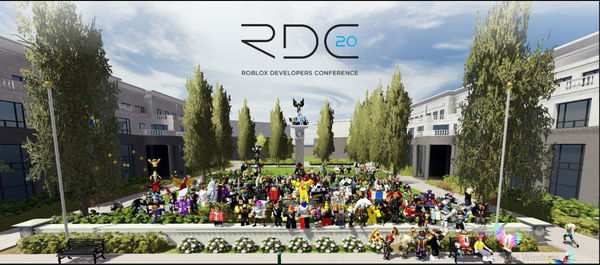 ---
---
Nearly all of us are familiar with the huge popularity of Roblox. Over the years it has been around, this game has seen a huge growth in its community of both, players and game creators. The rising success of this game/platform was discussed at this weekend's Roblox Developers Conference (RDC).
ADVERTISEMENT
Article continues below this ad
ADVERTISEMENT
Article continues below this ad
Right now, the game has over 150 million monthly users, which is a very big deal for the platform. Moreover, it was also very good news for the game creators as the developers are set to earn around $250M this year. Players are spending over half of the in-game virtual cash, called Robux, on the User-generated content items.
Further reading: Animal Crossing: How To Make the Most of Your Fireworks Show
Roblox has seen an upsurge of users during this pandemic
This current pandemic situation has seen an upsurge of players in various games like Animal Crossing: New Horizons, and it was only a matter of time for Roblox to see the same. Let us take a look at what it means for the platform and the game creators on this platform.
ADVERTISEMENT
Article continues below this ad
The platform now has over 345,000 game creators who earn from their games, and as we said, people have spent over half of Robux on these games. The Premium Payouts feature is one of the major factors that increased developer earnings on the platform. This feature pays developers based on the time that Premium subscribers have spent on the game they have designed. In addition to this, there are factors like the rich game catalog, new development tools, and the current pandemic situation.
Furthermore, the conference focused on the plans for updates in the developer tools and the platform itself. There are plans for larger teams, allowing devs to grant team members and contractors permission to work on specific areas of their game. Moreover, it will start a talent marketplace by the end of 2020 to help devs find the right people.
Along with this, there are plans for starting 'Developer Events' that will help developers find others in their local communities. Not to mention that, initially, these events will be virtual.
ADVERTISEMENT
Article continues below this ad
The platform looks forward to further improve the community. It will soon start providing automated machine translation for all supported languages for a larger international reach. Roblox is encouraging more developers to come up with interesting new projects and monetize them like it always has.
Source: blog.roblox.com
Trending Stories