Roblox: Watch Performances by Taylor Swift Paul McCartney Lady Gaga and Others in Virtual Space
Published 04/18/2020, 5:21 AM EDT
By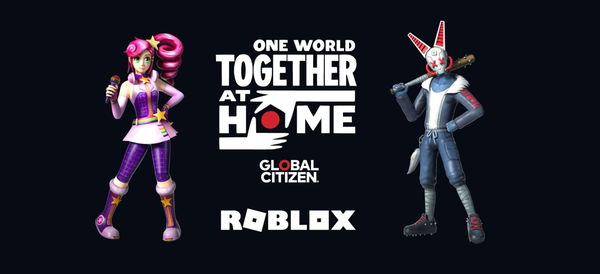 The gaming industry and show business are coming together, showing solidarity in this awful time of a global crisis. One World: Together at Home is a benefit concert that will bring together a host of musical artists. The concert will also air in the virtual space of Roblox, bringing two massive communities together. The event will air on April 18, Saturday.
ADVERTISEMENT
Article continues below this ad
International welfare group Global Citizen has organized the One World event in a bid to support the healthcare workers. The healthcare workers across the globe are truly doing a spirited job of fighting the pandemic. This event is just one small gesture to show society's gratitude towards them. While it is not technically a fundraiser, any funds amassed through the benefit will go towards the COVID-19 Solidarity Response Fund.
ADVERTISEMENT
Article continues below this ad
What better way to do your part than contribute towards the World Health Organization's relief fund?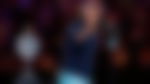 Roblox to Air One World
Adding to the sheen of the event, Roblox Corporation announced its game will air the entire spectacle as well. Roblox is no stranger to hosting events in their virtual space, and this decision will only boost the impending success of the One World event.
The event will be hosted by three talk show hosts, namely, Stephen Colbert, Jimmy Kimmel, and Jimmy Fallon. With multiple musical performances and celebrity appearances, it is all set to be a hit already.
ADVERTISEMENT
Article continues below this ad
Among the many musicians, One World will feature Paul McCartney, Taylor Swift, Lady Gaga, Billie Eilish, Stevie Wonder, Pharrell Williams and more. Furthermore, on the celebrity front, you can expect to see Oprah Winfrey, Ellen Degeneres, Jennifer Lopez and many more.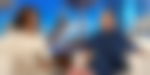 Everyone will have something to look forward to at the event so make sure you log on to Roblox and attend the virtual benefit event.
ADVERTISEMENT
Article continues below this ad
Roblox will air the whole event throughout Saturday, starting at 2 PM Eastern Time.
Apart from Roblox and the televised broadcast, people can also catch the event through Facebook Live, Twitch, YouTube, and Amazon Prime Video.