Rocket League Champion Series Teams File Complaints In A Letter To Psyonix
Published 05/19/2020, 1:27 PM EDT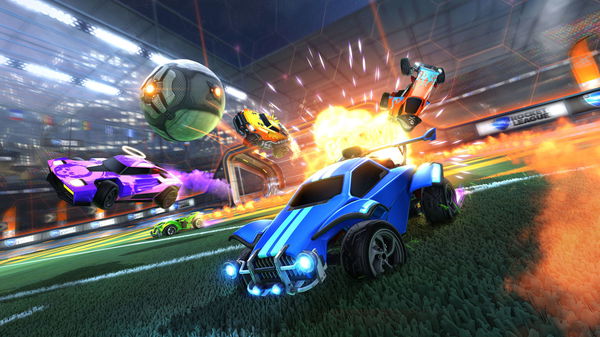 ---
---
The popularity of Rocket League on multiple live-streaming platforms led to the foundation of the Esports scene for the vehicular soccer game. The biannual tournament series for the game, known as Rocket League Champion Series, made its debut in 2016. The game's developer, Psyonix, organizes the tournament.
ADVERTISEMENT
Article continues below this ad
Over the years, the game and its Esports scene has gained a widespread reputation. However, like most Esports scenes, the RLCS also isn't perfect. Tournament organizers and management have to handle a host of issues like prize pool arrangement, schedule, marketing strategies, social media. If not done right, it can lead to complaints from the players and their organizations.
Recently, thirteen professional Rocket League teams formulated a letter to Psyonix, citing several concerns. As reported by The Esports Observer, the grievances were based on the approaches and administrative practices surrounding the Rocket League Champion Series.
ADVERTISEMENT
Article continues below this ad
Representatives from notable Esports organizations signed the drafted letter, including G2 Esports, mousesports, eUnited, NRG Esports, Spacestation Gaming, and Pittsburgh Knights.
What are the grievances of the Rocket League teams?
ADVERTISEMENT
Article continues below this ad
The letter outlines a lack of communication from Psyonix regarding slot ownership, content tie-ins, monetization of the league, partnership and marketing opportunities for the teams, and much more. The teams also criticized how RLCS in its current state isn't scheduled relatively in advance. Hence, it cripples their capacity to prepare for the season and schedule events of their own.
However, the greater grievance for the Esports organizations seems to be the ownership structure of RLCS slots. Currently, the individual players of each team, as a collective, hold the Champion Series slots, instead of their organizations. It implies that if the players join another team; the organizations lose their slot. They also can't field a new lineup to fill the spot. It is detrimental to managing player salaries and highlights a significant risk in a team's investment for their roster. The players have financial superiority over their organizations.
The letter's primary demand, as quoted by The Esports Observer, asks for the transition of RLCS slots' "ownership to the teams, who are the primary caretakers and drivers of player's health/well-being/growth/financial wherewithal. Ownership of the league spots resting with the teams would allow us to manage player salaries, manage our rosters, and have financial control and ownership over our investment."
ADVERTISEMENT
Article continues below this ad
As stated in RLCS rules, Psyonix doesn't supervise the association among teams and their players. So RLCS organizations don't receive direct monetary benefits from the league. They have to rely on other methods for funding or generate revenue through their Rocket League investment. That's why they are demanding necessary adjustments on Psyonix's part. It will provide them with ample opportunities to settle investments, make money through in-game content as well as gain support from the developer.