Rocket League: Free to Play, Cross-Platform Progression, and More Confirmed
Published 09/16/2020, 4:58 AM EDT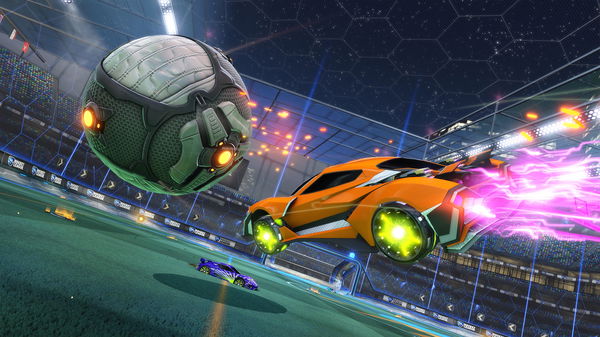 ---
---
Rocket League is coming up with a huge update on September 23. The latest update for current players will also be live by tomorrow and will focus on laying the foundation for free to play. It will also include some new features and improvements.
ADVERTISEMENT
Article continues below this ad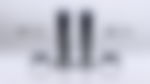 ADVERTISEMENT
Article continues below this ad
Twitter naturally had a lot of reactions to this huge update announcement by Rocket League.
Rocket League introduces competitive tournaments
With free to play, players will now be able to play competitive tournaments. Players can join the tournaments by themselves or with a full squad, and they will be organized into brackets with 32 teams with similar ranks.
If they perform well in tournaments, players will get Tournament Credits. These credits can be redeemed for new items that will be available in competitive tournaments.
New tournaments will be available for players every day. This is a nice opportunity for players to make it to their dream squads and progress together.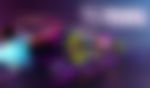 Most requested cross-platform progression makes the cut
Players can finally enjoy cross-platform progression through the following steps:
Create an Epic Games account.
Choose a primary platform and this will be the player's source of progression. Hence, players must choose their primary platforms with the highest progress in Rocket Pass and the highest competitive rank.
Multiple accounts including Play Station Network, Xbox Live, Nintendo Switch Online can be linked to the Epic Games account with just login details on Rocket League's account linking page.
Luckily, the primary platform is not permanent and can be easily changed.
Players who successfully link their Rocket League platforms with their Epic Games account will automatically receive the Chopper EG Wheels.
Cross-platform makes a path for shared inventory in Rocket League
These are the shared items among platforms:
All earned free drops
Season rewards and titles
Rocket Pass items
Item Shop purchases
Blueprints and items made from blueprints
Non- shared items:
Platform-exclusive items.
Premium DLC packs
Credits and Esports token balances.
Player-to-player trading has changed and as a result, only players who are logged into the same platform can trade with each other. Item trade is only across their "platform of purchase" to avoid any fraud. The new free to play players have to buy at least 500 credits to trade with each other.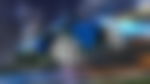 Weekly, seasonal, and new driver challenges
Rocket League is increasing the variety of free items players can get in the game. To get these items, players need to complete the newly introduced challenges.
Weekly challenges will be updated every Wednesday with three new ones and Rocket Pass premium users will get an extra three challenges.
Seasonal challenges will stay for the entire season. While these challenges will be tougher than weekly challenges, they will also promise better rewards.
New driver challenges will help new players to expand their garage. Only after completing all new driver challenges, or reaching level 20, can players access the weekly challenge.
Challenge rewards include XP, drops, and customization items. Drops contain various inventory items based on rarity, and they can now contain anything from the Champion 1 series to the Vindicator series. Hence, after the launch of free to play, challenges and drops are going to be the main sources to earn free items from.
ADVERTISEMENT
Article continues below this ad
Rocket League introduces legacy status for veterans
Any player who has played Rocket League before the launch of free-to-play will receive the following awards:
Boost – Faded Cosmos and Golden Camos
Deici-Oro wheels
Player banner
Player title
ADVERTISEMENT
Article continues below this ad
All in all, this has been one of the best updates in Rocket League, and veterans along with new players seem to be happy about the new features.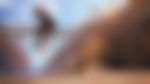 Trending Stories