Rockstar Explains Backwards Compatibility for GTA 5, Red Dead Redemption 2 on PS5 & Xbox Series X
Published 11/08/2020, 1:13 PM EST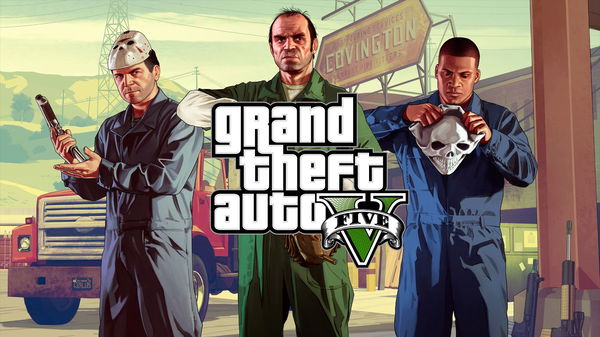 One of the most exciting features of the next-gen PS5 and Xbox Series X is the backwards compatibility. A plethora of previous-generation titles will be playable on the new consoles, where a lot of them will have an enhanced visual experience. This will be possible thanks to the new consoles' cutting-edge hardware. Now, Rockstar has explained how backwards compatibility will work for some of its biggest titles to date.
ADVERTISEMENT
Article continues below this ad
In a statement on the website, Rockstar announced that GTA 5 and Red Dead Redemption 2 will be playable on the PS5 and the Xbox Series X. Even though PlayStation 5 users will get an enhanced version of GTA 5 in 2021, they will be able to play the current version of the game on it too.
The official announcement also explained the process of playing the backwards compatible games on the next-gen consoles.
ADVERTISEMENT
Article continues below this ad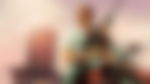 "If you own a disc-based copy of any backward compatible game, you'll be able to insert that disc directly into your new PlayStation 5 or Xbox Series X (excludes PlayStation 5 Digital Edition and Xbox Series S consoles).
"Meanwhile, digital game owners will have instant access to download any compatible Rockstar Games titles they already have tied to their PlayStation Network or Xbox Live accounts. On PlayStation 5 these will be available from the Your Collection section of your Game Library and on Xbox Series X|S from the Ready to Install section."
This process is also the same for most backwards compatible games from other companies. In addition to this, players will also be able to transfer their progress to the next-gen consoles. They can do so with the help of a LAN cable, wireless connection, or external USB storage. Players using PlayStation Plus or Xbox Live can transfer their saves via cloud storage.
List of Backwards Compatible Rockstar Games for PS5 and Xbox Series X & S
ADVERTISEMENT
Article continues below this ad
Furthermore, Xbox Series X & S will be able to run Xbox 360 and the original Xbox games compatible with the Xbox One. Take a look at the list below:
Bully: Scholarship Edition
Grand Theft Auto IV
GTA: Episodes from Liberty City
Grand Theft Auto: San Andreas
Midnight Club: Los Angeles
Red Dead Redemption
Rockstar Games Presents Table Tennis
Similarly, PlayStation 2 titles compatible with PlayStation 4 will also run on the PS5. This includes the following:
ADVERTISEMENT
Article continues below this ad
Bully
Grand Theft Auto III
GTA: San Andreas
Grand Theft Auto: Vice City
Manhunt
Max Payne
Red Dead Revolver
The Warriors
Rockstar games are ready for the next generation consoles. There may also be some news regarding the optimization of some of these titles for the PS5 and/or the Series X. Keep watching this space for further updates.