Roger Federer Recalls First Win Over Rafael Nadal, But 'Not 100%' About His Wedding Date!
Published 06/30/2021, 6:50 AM EDT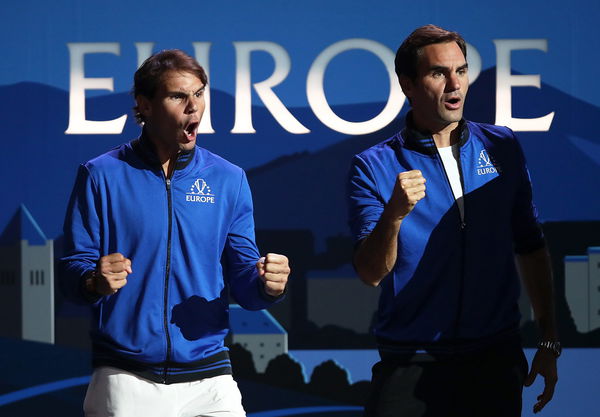 ---
---
Apart from his tennis which no amount of adjectives can do justice to when at its best, one thing that you could give Roger Federer a lot of credit for is that he is good with dates, especially ones that hold a lot of significance in his life and career.
ADVERTISEMENT
Article continues below this ad
However, even remembering dates has its limits. Turns out that when it comes to remembering his wedding date, he is like most husbands who would smile sheepishly and beg you not to probe deep.
But ask him which year he recorded his first win over Rafael Nadal on Tour, he will have it at the tip of his tongue.
ADVERTISEMENT
Article continues below this ad
What's more, he will not only give you the year he had his first win over his old mate but also the tournament he did it at.
Roger Federer said his first win over Rafael Nadal was in 2005 Miami final
Sitting down to answer some interesting fan questions about his life and career, the Swiss had a happy excuse to jog back to his first-ever Tour, to the year he launched his foundation, his Tour win against Nadal, the year he served as a ball boy at Basel, his wedding day and many more.
On the first time he beat the 13-time French Open champion on the men's Tour, Federer was prompt with his reply saying, "Was it the finals of Miami in '05?"
Watch This Story: When Prince Charles Was Left in Awe With Roger Federer's Perfect Tennis at Wimbledon Championships
He was bang on as always as he beat the 'King of Clay' in five sets to lift the title.
And, as is inevitably the case whenever these two champions find themselves on the opposite ends of a tennis court, it was an epic final which saw two of the sets going to a tiebreak.
Fighting back after losing the first two sets, Federer eventually prevailed 2-6, 6-7 (4-7), 7-6 (7-5), 6-3, 6-1.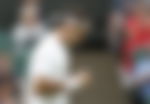 Asked about his wedding date, however, the Swiss was less forthcoming, saying, "2009, don't ask me about the date."
Federer said even his wife struggles to remember their wedding day
However, he added, for good measure, that even his wife Mirka would struggle to remember their wedding day.
"Me and Mirka would struggle with remembering the date. So it's not just me," Federer added.
Probed deeper, the 39-year-old came clean, saying he wed in the month of April on a "sunny day."
"(It was) April. Yes it was a nice day, I remember that. It was sunny, for April," he added.
ADVERTISEMENT
Article continues below this ad
Given a hint that it was between 9 and 12 April, Federer said, "It was 11th. I was pretty sure but wasn't 100%".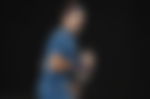 ADVERTISEMENT
Article continues below this ad
The Swiss was well below his best in his Wimbledon opener against Frenchman Adrian Mannarino but progressed to the second round after his opponent withdrew with an injury.