Roger Federer – 38 Special Moments From His Lifetime
Published 08/08/2019, 1:37 PM EDT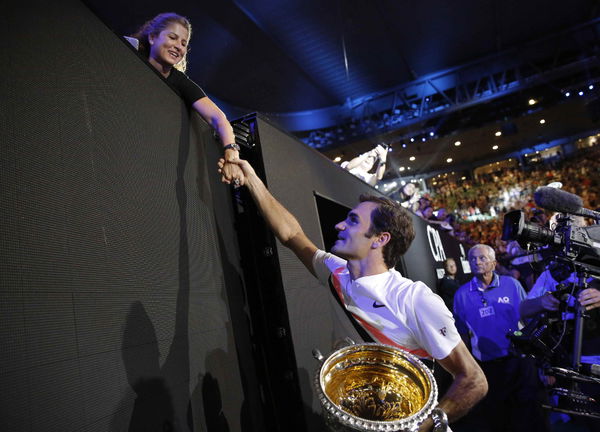 With the Swiss Maestro, Roger Federer turning 38 today and he continues to produce artistic skills on his canvas of tennis. From his plethora of achievements from the two-decade-old career, we have brought you the top 38 events from his service to the ATP Tour.
ADVERTISEMENT
Article continues below this ad
1. Defeated Pete Sampras on Wimbledon's Centre Court
Recently, on Vogue series, 73 Questions with Joe, Roger Federer claimed that defeating his idol, Pete Sampras on Wimbledon's Centre Court was one of his favorite memories from Wimbledon. That was the first and last time they met each other on a professional tennis court, and that match remarked the dawn of a legendary tennis player.
ADVERTISEMENT
Article continues below this ad
2. Grand Slam breakthrough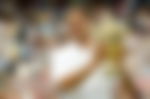 Another favorite memory of Roger Federer from Wimbledon is the Wimbledon 2003 title as he lifted up his first Grand Slam title and defeated Andy Roddick en route to his victory.
3. Australian Open 2004: Turned World Number one for the first time
It was the second Slam for Roger, and with that victory over Marat Safin in the finals, he began imposing his dominance on the circuit. After his first Melbourne major victory, the Swiss reached the niche on the men's tour and was irreplaceable from that position for the next four years. 
4. Tennis season 2005 and 2006: Federer held a 53-2 win-loss record in Grand Slam events
Those two seasons are part of Federer's unprecedented dominance in the Open Era of tennis. During 2005 and 2006 he lost two major matches and both his defeats were on his arch-rival, Rafael Nadal's meadow, Roland-Garros. In 2005 it was semifinal loss and it was their first-ever Grand Slam meeting. At French Open 2006, Federer lost in the finals. 
5. Bageled Rafa in Hamburg and his 81-match winning streak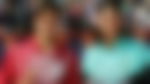 In 2007, ATP Masters 1000 Hamburg finals, Roger Federer snapped Rafa's 81-match victory streak on the red dirt which was dating back from April 2005. The Mallorcan muscleman couldn't exercise his control on Federer's backhand, and Roger won 2-6 6-2 6-0 in the title match. "If I had to lose to anyone, Roger is the man," said the 20-year-old, Nadal after his loss. 
6. 10 consecutive Grand Slam finals 
From Wimbledon 2005 to US Open 2007, Roger Federer reached the finals of all the Grand Slams. During that phase of his career, the Swiss lost two final matches to Rafael Nadal at French Open and claimed rest of the titles. He is the only ATP creature to record this achievement.
7. Federer Claimed a Triple Slams Triple Times in a Calendar Year
In 2004, 2006 and 2007, Roger Federer won Australian Open, Wimbledon & US Open titles and his stands alone in this record.
8. Five consecutive Wimbledon Titles 
Since the time, he won his first major title at Wimbledon 2003, the Swiss legend refused to stop and pulled off the next four Wimbledon titles.
9. 65-match winning streak on grass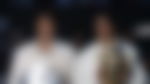 The 'King of Grass' won 65 matches on grass from 2003 to 2008, which include his victories in Stuttgart, Queen's and Wimbledon for five affluent years. The winning streak came to an end when Rafael Nadal defeated Federer in the greatest match of the tennis history at Wimbledon 2008 finals.
10. Olympic Gold in Beijing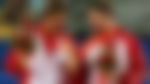 His compatriot, Stan Wawrinka is one of his closest mates on the ATP circuit. Federer and Wawrinka defeated the Bryan Brothers in the semi-finals and then won an Olympic gold medal from Switzerland.
11. Five consecutive US Open titles
From 2004 to 2008, Roger Federer defeated players like Lleyton Hewitt, Novak Djokovic, Andre Agassi, Andy Roddick, and Andy Murray to claim five titles at the US major. In 2009, he was close to his sixth consecutive US Open title, but the 20-year-old, Juan Martin del Potro snapped that streak.
12. French Open 2009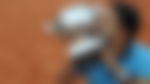 One of the biggest milestones in Federer's career was his triumph over Robin Sodering on the Parisian Terre-battue as that aided him to completed his Career Slam reverie. 
13. Wedlock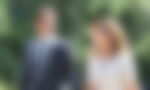 The year in which Federer secured his Career Slam, he married his long-time girlfriend, Mirka and considers it to be the most important event of his life.
14. Surpassed Pete Sampras's Grand Slam record
His victory after 4 hours and 17 minutes at Wimbledon 2009 against Andy Roddick, gave rise to Federer's sixth Wimbledon title. This historic win of Federer where he won his 15th Slam, broke the all-time Grand Slam record held by Pete Sampras.
15. Channel Slam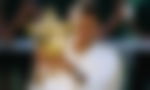 His 5–7, 7–6, 7–6, 3–6, 16–14 win over Roddick, where the Swiss just won a service game, that triumph aided him to complete his French Open and Wimbledon double in 2009.
16. 15 Grand Slams won in 1 decade
From 2000 to 2009, Federer won 15 Slams and nobody else did it in the previous decade. 
17. Australian Open 2010, first Slam as a father
Federer claimed his first Slam in front of his sixth-month-old twin daughters at Australian Open 2010 by defeating Andy Murray in the finals. Presuming his victory in Melbourne, at Flushing Meadows in 2009 a win over Del Potro must have assisted Federer to attain his 'Roger Slam' in the year 2010.
18. Roger Federer put an end to Djokovic's 43-match winning streak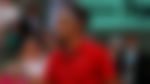 At Roland Garros 2011, in the pivotal province of  'terre battue' of Paris was encircled by 15,000 spectators hailing "Roger! Roger!". The Swiss  aced on his match point, wagged his right index finger and called out "I'm still Number one!" With that, he snapped Djokovic's remarkable winning streak of 43 matches in the semifinals of the French Open.
19. Six ATP Finals
Federer has won the year-end championships, ATP Finals six times in his career, and it remains the highest record till now. Also, he has reached the finals 10 times and 15 semifinals overall and he stands alone in these records.
20. Defeated Julien Benneteau, Wimbledon 2012
Federer came back from a trail of two sets to love down against Julien Benneteau in the round of 32 at Wimbledon 2012. He then went on to win the tournament by defeating home favorite Andy Murray in the finals.
21. Olympic Silver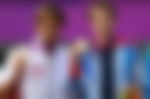 A few days after his claiming his seventh Wimbledon title in 2012, Federer had an extended stay at Wimbledon for the 2012 London Olympics. The Wimbledon finalists and the Gold medal match contenders remained the same, but this time it, Roger Federer was settling for a silver medal at Olympics and Andy Murray won the gold.
22. Davis Cup 2014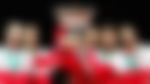 The Davis Cup finals in 2014 took place in France and Team Switzerland took on the home favorites Team France in the finals. Federer defeated Richard Gasquet and gave Switzerland its first Davis Cup victory in history.
23. 105 points without an unforced error
At US Open 2007, Roger Federer was playing John Isner and he claimed 105 points consecutive points without committing any unforced error.
24. Comeback Slam, Australian Open 2017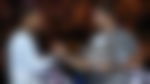 This is one of the revered victories of Roger by Fedfans and Federer himself. After his six-month-long hiatus from tennis and he snapped his Slam-less drought. Roger Federer resurged from the ATP circuit with a Grand Slam victory over his adversary Rafael Nadal.
In the final match, Federer was 3-0 down, he bounced back to pulled off his 18th Slam and he professes the match to be one of his favorite battles.
25. Eighth Wimbledon Title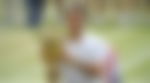 Roger Federer achieved his eighth Wimbledon title without dropping a set in the entire tournament and simultaneously surpassed Pete Sampras's all-time record of seven Wimbledon titles. After his win over the Croat, Marin Cilic, he said, "That's strange for me because Pete was my hero."
26. Federer turns 20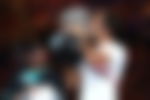 He once again lifted up the bar of Grand Slams and became the only man in the Open Era to claim 20 major titles at Australian Open 2018.
27. 10 Grand Slam titles defended overall
Since 1877, Roger Federer is the only man to defend 10 Grand Slam titles.
28. 237 Consecutive Weeks of World Number one
He reached to the World Number spot after his Aussie Open win in 2004 and stayed there for the next four years. This happens to be a longest consecutive streak of World Number one till date, this record remains unbroken.
29. Maximum Weeks On The Summit
Collectively, Roger Federer was ranked World Number one for 310 weeks was it is the highest record in the Open Era. 
30. Oldest World Number one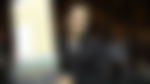 At age of 36 years, 320 days Federer turned the oldest World Number one at ABN AMRO World Tournament and he surpassed Andre Agassi, who held the record at age of 33. 
31. 14 years ended inside the top three
Federer concluded 14 tennis seasons 2003–2012, 2014–2015, 2017–2018, while he was ranked in the top three rankings.
32. 100th ATP title in Dubai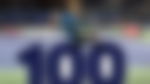 In Dubai this, Roger Federer completed his century of ATP titles by defeating Stefanos Tsitsipas in the finals of Duty Duty-Free Tennis Championships. 
33. 1200 career match wins 
While playing a roller-coaster match against Gael Monfils in Madrid, where Federer saved match points. Post his win against the Frenchman, the Swiss claimed his 1200th ATP victory.
34. At least 70 match wins at all four slams
This year, Federer decided to feature at the French Open, after missing that tournament of three consecutive years. On his way to the semifinals in Paris, the Swiss maestro achieved the milestone of winning 70 matches in all four Grand Slams.
35. 350th Grand Slam victory
At Wimbledon this year, Federer stacked up 350 major wins in the third round.
36. 100th match win at Wimbledon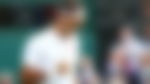 After his quarterfinal victory over Kei Nishikori at Wimbledon 2019, Federer unlocked another century this year by securing his 100th match win on the grass courts of Wimbledon.
ADVERTISEMENT
Article continues below this ad
37. 10th Halle Open title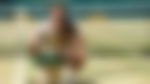 For the very first time in his career, Federer secured his version of 'La Decima' in Halle. It is the only tournament which Federer has won ten times.
ADVERTISEMENT
Article continues below this ad
38. 1000 consecutive weeks in top 50
From June 2000 to August 2019 the Swiss champ has been in top 50 for 1000 consecutive weeks and he is only ATP contender to persist there for 1000 affluent weeks.