Roger Federer And His Incredible Records On Grass Courts
Published 02/28/2020, 11:52 AM EST
---
---
Swiss tennis star Roger Federer is a bonafide legend of the grass court. While there are a lot of conversations about Rafael Nadal's excellence on clay, many people tend to overlook that Roger is an equally legendary grass-court competitor.
ADVERTISEMENT
Article continues below this ad
If Rafa is the "king of clay", then Roger is most definitely the "king of grass".
Well, we don't speak out of thin air. If you look at Roger's grass record, you'll start believing the same.
ADVERTISEMENT
Article continues below this ad
Without wasting more time, let's take a look at the unreal grass-court figures of Roger Federer.
What Is So Special About The Grass-Court Record Of Roger Federer?
Let's start with the most obvious point of discussion. We are talking about Wimbledon – the most prestigious grass-court tournament.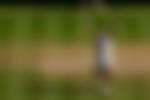 Know More – "I Need To Rely On My Clothes" – Roger Federer Explains Advantages Of Uniqlo In Marathon Matches
Roger won his first Wimbledon title in 2003 at barely 21 years of age. Back then, he was a rookie. However, the Swiss maestro would go on to win eight Wimbledon titles. The other seven came in 2003, 2004, 2005, 2006, 2007, 2009, 2012 and 2017. In fact, Roger was the runner up in 2008, 2014, 2015 and 2019.
The Swiss maestro has more Wimbledon titles than any man in history. He achieved this in 2017, breaking Pete Sampras' record of seven titles. In addition, he's reached more Wimbledon finals than any man in history with 12 finals to his name.
Let's talk about his total victories on grass. Roger has a total of 102 victories at Wimbledon. Next on the list is Jimmy Connors, with 84 wins. Overall, Roger has a win-loss record of 187-27 on grass. That comes at roughly 87 per cent.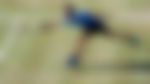 If translated into title wins, the number comes to 19. This includes his eight Wimbledon titles, ten victories at Halle and one at Stuttgart.
ADVERTISEMENT
Article continues below this ad
Know More – Jannik Sinner Joins Roger Federer As The Global Ambassador For Rolex
The grass-court has also seen some mind-boggling streaks of Roger Federer. He holds the record for the second-longest winning streak in Wimbledon history. This was when he won a total of 40 matches between 2003 and 2008, before finally losing out to Rafael Nadal in the Wimbledon finals. Sadly, he fell just one short of the overall record. His countryman Bjorn Borg holds that distinction, with a total of 41 victories between 1976 and 1981.
However, his overall grass court streak is the longest in history. It consists of 65 victories between 2003 and 2008.
ADVERTISEMENT
Article continues below this ad
Well, people don't joke when they say that another Federer grand slam victory can only come at Wimbledon. Even at this age, Roger can tame the best players in the world at Wimbledon.
Do you think Roger Federer can win the Wimbledon 2020?