Federer and Nadal Live, Rooftop Tennis and More in the Unforgettable Lockdown Moments of 2020
Published 01/02/2021, 1:46 AM EST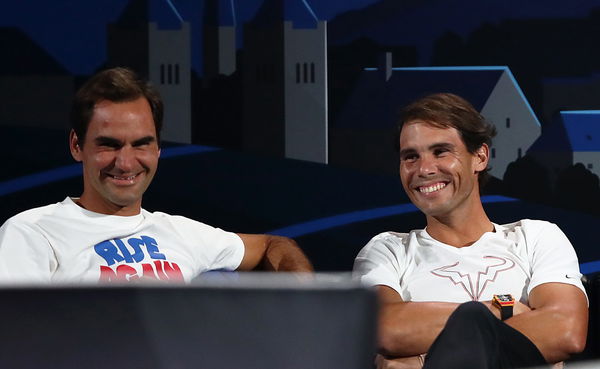 ---
---
Tennis players did a lot of things in 2020 that will remain in the minds of fans. Roger Federer, Rafael Nadal, Simona Halep, etc, all had some moments that are unforgettable.
ADVERTISEMENT
Article continues below this ad
FEDAL: Rafael Nadal and Roger Federer go Live on Instagram
First up were Rafael Nadal and Roger Federer. During the tennis lockdown back in April, Nadal decided to go live on Instagram. He had a lot of problems using the application and admitted that he was a disaster when it comes to using technology.
ADVERTISEMENT
Article continues below this ad
But what was more joyous was that we witnessed a FEDAL moment. Although Nadal had trouble adding Federer to the session, he finally did and both the players were Live on Instagram talking about life and tennis.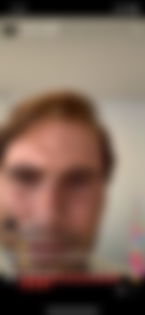 Novak Djokovic and Andy Murray live on Instagram
Similarly, in April 2020, other than Federer and Nadal going live, we saw Novak Djokovic and Andy Murray going live as well. Both the players spoke about various things ranging from their careers to the next-generation. It was here that Djokovic predicted either Alexander Zverev or Dominic Thiem were going to win a Grand Slam.
"We're also not that young anymore. You have guys like Dominic Thiem and Tsitsipas and Zverev, these guys, I think they're maturing so quickly. They're ready to get the grand slam titles and I think they're really close," Djokovic said.
READ MORE- "They're Ready To Get The Grand Slams" – Novak Djokovic On Next Gen Stars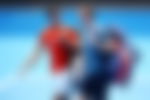 ROOF-TOP Tennis: Roger Federer surprises and plays tennis with the viral Italian girls
Earlier in 2020, two Italian girls had gone viral. They were seen playing tennis over two roof-tops. After realizing that they were huge fans of his, the Swiss Master decided to surprise the duo.
Federer then had lunch with the girls and later played roof-top tennis with them. He also had another surprise up his sleeve, Federer had enrolled the girls into the Rafa Nadal Academy as well.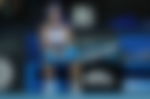 Simona Halep and her soccer skills with a toilet paper
Amidst the pandemic, the trend of showing off soccer skills using toilet paper caught up amongst tennis players. Acing this department was Simona Halep.
The Romanian was superb as she juggled the toilet paper nonstop. She was astute with her soccer skills, juggling with her feet and knees.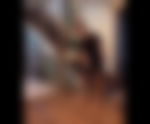 Roger Federer, Serena Williams, Novak Djokovic and others take part in various social media challenges
Sitting at home during the pandemic break in 2020 was a different experience for our tennis players. But with the comfort of social media, these players engaged themselves in various social media challenges.
First Roger Federer started the #TennisAtHome Challenge. Federer showed off his volleying skills and suggested a solo drill that can keep everybody close to tennis during the lockdown. Later Serena Williams showcased her volleying skills as well.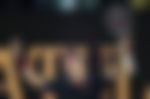 Djokovic and Murray subsequently took on the #100volleychallenge with their wives, which was hilarious. Furthermore, various other social media challenges erupted in 2020.
Tennis players kept on nominating each other in various challenges. Like Felix Auger Aliassime, who had a go at the #Maradona7 challenge. A challenge to all tennis players and fans… The 💯 volley challenge. There was no bickering during the filming of the video 🙄, although I think the last volley was aimed at my head… I can't be the only one that wants to see Rog and Mirka hitting a few balls together…🎾 pic.twitter.com/c0lMnNuSSQ

— Andy Murray (@andy_murray) April 9, 2020
Rafael Nadal cooks during the lockdown
The lockdown offered everyone an opportunity to pursue things that they generally didn't have time for. Nadal also indulged in some things he was fond of.
Rafa Nadal posted an Instagram story back in March 2020 that saw him cooking at home. As everyone was forced to quarantine, Nadal decided to cook for his family and he made it look easy.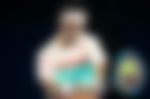 Stan Wawrinka has a stellar Instagram account
One player who has shaped his social media handle brilliantly was Stan Wawrinka. During 2020, Wawrinka's Instagram was rife with splendid pictures. And these weren't normal pictures. They were aesthetically taken and edited.
ADVERTISEMENT
Article continues below this ad
Now his Instagram page is more sophisticated and is the best social media handle amongst tennis players.
ADVERTISEMENT
Article continues below this ad