Revealed: Why Roger Federer's Signature Shoes Haven't Gone on Sale
Published 04/15/2021, 7:00 PM EDT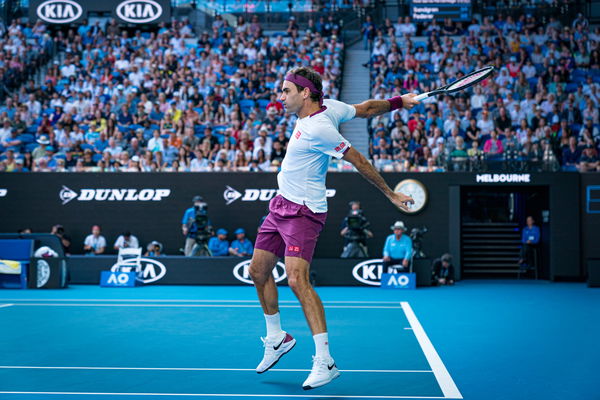 ---
---
Wonder why Roger Federer's self-designed signature shoe, the 'Roger Pro', has gone on global sale yet?
ADVERTISEMENT
Article continues below this ad
It's a question that has been on many minds, especially those of his diehards, since word of the newly minted footwear got out.
A new video now tries to throw some light into the reason.
ADVERTISEMENT
Article continues below this ad
The signature 'Roger Pro' shoes have been designed to suit only Roger Federer's foot size
It turns out these shoes have been custom-made and specially designed to suit Federer's foot and no one else's.
At least for now, that's how it is.
The shoes, colored white with blue stripes, may not appear as flashy as some of the other footwear that the tennis world has seen him over the years.
However, they sure look graceful and classy as the champion himself.
But they mark a departure from the Air Oscillates and the Nike Vapor shoes that the 20-time Grand Slam champion used to sport in the previous years.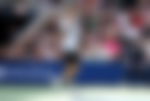 Zach, nicknamed the 'foot doctor', presents a detailed critique of the newest line of footwear from the Roger Federer stable.
He says that the 'Roger Pro', purely going by its looks, appears to be a cross between the 'Head Speed Pro' and the 'Nike Vapor 9', "just made to Roger's feet".
The 'foot doctor' adds that the shoes have been designed exclusively to suit Federer's foot shape and if the makers were to scale up production for general consumers then they have to design a range of foot sizes, thereby resulting in a significant uptick in manufacturing expenses.
It is understood that the eight-time Wimbledon champion was actively involved with 'On', the manufacturer, in designing the 'Roger Pro'
The shoes are also equipped with a technology called 'Speed Board'.
Roger Federer had unveiled the 'Roger Pro' shoes in Doha
Federer had unveiled his new signature footwear in Doha, on the sidelines of the Qatar Open, which was also his comeback event.
The 39-year-old was away from tennis for 14 months after undergoing a second knee surgery at the end of his Australian Open campaign last year.
He won his comeback match in Doha against British star Dan Evans.
ADVERTISEMENT
Article continues below this ad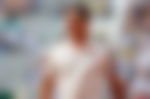 Since being teased out by the man himself, the shoes have attracted a lot of interest online.
ADVERTISEMENT
Article continues below this ad