WATCH: Roger Federer's Footwear Line Teases Spot for New and Trendy "Shuffle" Series
Published 03/03/2021, 2:30 PM EST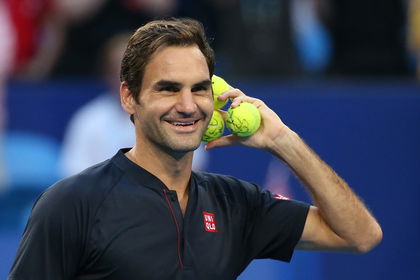 ---
---
While wearing his signature footwear doesn't make one a Roger Federer, it sure gives one a sense of what it feels to be in the shoes of a champion!
ADVERTISEMENT
Article continues below this ad
Roger Federer Clubhouse, a footwear line in the name of the 20-time Grand Slam champion, has teased a new advertisement asking his fans if they can match his steps.
The spot is for a 'Shuffle' series of trendy footwear, which is straight off the racks of the Clubhouse stable.
ADVERTISEMENT
Article continues below this ad
The teaser ad for footwear line features Roger Federer in tennis whites
The teaser is out on Instagram, showing the graceful Swiss in tennis whites taking a few paces and then lobbing a tennis ball with a smile.
The post is tagged with a message that goes, "Can you keep up with @rogerfederer? Put your moves to the test with the #ClubhouseShuffle".
The ad is gilt-lined with a peppy track titled 'Smash Attack', which is sure to catch on with the Federer fans, both young and old.
The Swiss, who has been out of action since the Australian Open last year after undergoing knee surgery, will return to competitive tennis at the ATP Doha event later this month.
Federer has announced his return to competitive tennis at ATP Doha this month
It's arguably the longest that Federer has been out of play, and tennis fans are waiting with bated breath to see the champion return to battlegrounds where he scripted some of his glorious conquests.
In what was the first time since he started playing Grand Slam tennis, the Swiss had pulled out of the Australian Open this year, citing lack of fitness.
At an awards night in his native land towards the tail end of the year, Federer had hinted that his recovery from the surgery was behind schedule and he may not be fit in time to travel to Melbourne Park.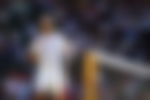 Currently tied with old foe Rafael Nadal for the highest number of Grand Slam titles in men's tennis, Federer did travel to his usual training base in Dubai to begin his pre-season block towards the end of last year.
ADVERTISEMENT
Article continues below this ad
However, after a careful assessment of where he was at in terms of fitness, the 39-year-old Swiss issued a statement saying he was pulling out of the Australian Open.
Speaking at the awards show, Federer had listed the Wimbledon, Tokyo Olympics and the US Open as his priority events this year.
ADVERTISEMENT
Article continues below this ad