Belinda Bencic and Roger Federer have shared a special relationship. The Swiss maestro has been incredibly supportive of his young compatriot and has confessed that he looks at her as a player with supreme potential.
The two have also done wonders on the court while playing in tandem. Roger and Belinda won the Hopman Cup titles together in 2018 and 2019. Obviously, this had become an incredible way for Bencic to start her year.
However, the Hopman Cup was replaced by the ATP Cup this year. This meant that there were no women competitors in the tournament. How was it like for Belinda Bencic to start the year without Roger Federer? Let's find out.
Know More – "I'm Super Excited" – Belinda Bencic Ready For Action At Fed Cup 2020
What Did Belinda Bencic Say? 
Belinda revealed that not having Federer on her side certainly had its downsides. However, the young Swiss understands that in the long battle, she will have to go at it along.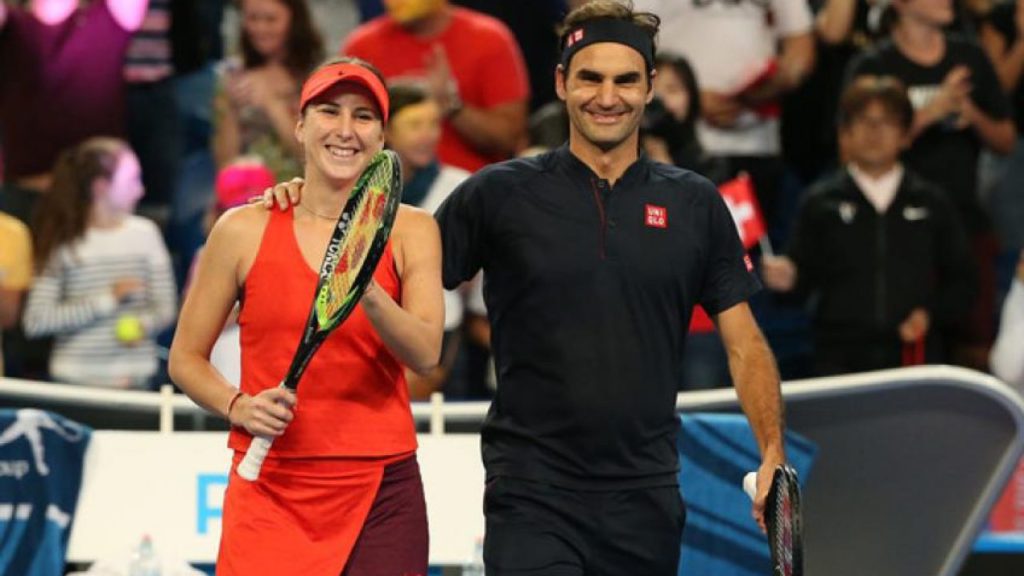 "I feel like I can't start with a title because Roger is not by my side. He can't win anything for me, I have to do it myself and it's not going well."- Bencic said while she laughed
She opened up on the controversy of the Hopman Cup being replaced by the ATP Cup with no female competitors at all-time –
"No, I definitely miss Hopman Cup a lot but I have to say I watched the ATP Cup also on TV and it was really entertaining and exciting. Hopefully, maybe in the future, there can be a competition also for women, or women and men. It would be really exciting, even for the crowd, because it's just something different if mixed doubles is also happening."
Know More – Who Is Belinda Bencic's Boyfriend Martin Hromkovic?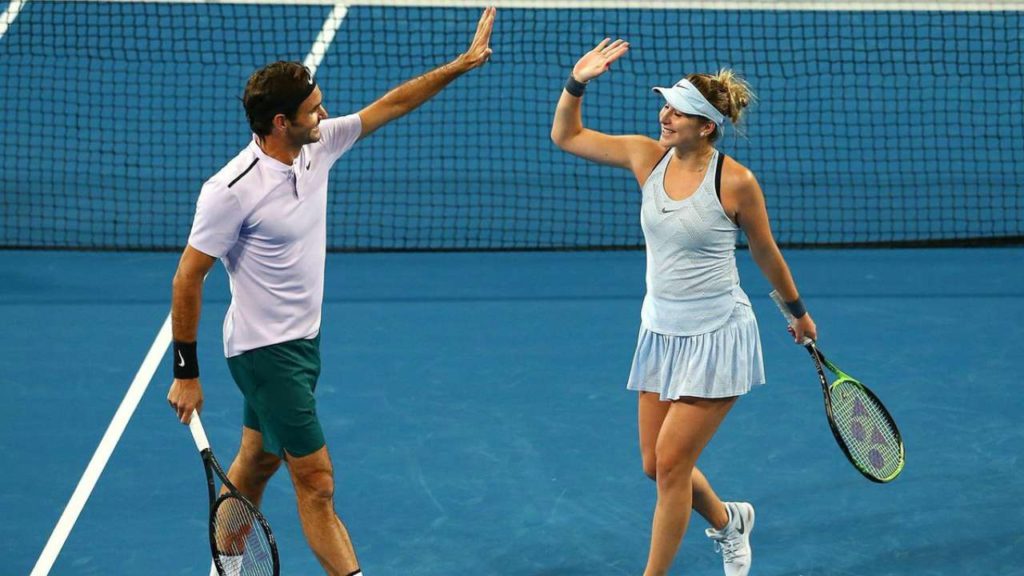 The next time we see Bencic and Federer together could be explosive. We are talking about the Tokyo Olympics 2020. However, Bencic's reply to the query was a coy "we'll see".
Do you think we can see Belinda Bencic and Roger Federer teaming up at Tokyo Olympics 2020?