Roger Federer – "Clay Came First"
Published 05/04/2019, 8:20 AM EDT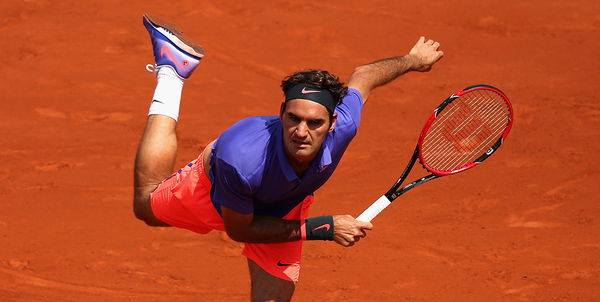 ---
---
The World Number three tennis professional, Roger Federer has decided to feature on clay this year. He will be playing his first match on clay in Madrid, ever since he lost to Jo-Wilfried Tsonga in the quarterfinals of Monte-Carlo Masters 2016. Speaking to 'The New York Times', the Swiss acknowledged his closeness with the loam court. 
ADVERTISEMENT
Article continues below this ad
Also, this year, the 37-year-old, Roger Federer will be making an appearance at Roland Garros 2019. The last time when he stepped on the courts of Paris major, he lost to his compatriot and eventual champion, Stan Wawrinka in straight sets in the year 2015. 
"I feel now I can play pressure free, because what is there to lose? Nothing really," Roger Federer said. "I haven't played on clay for three years so maybe for the first time in 15 years I can go to the French and be like, 'Let's just see what happens.'"
ADVERTISEMENT
Article continues below this ad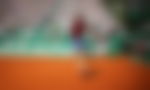 Playing on clay would certainly give him a good practice for the grass court season next month. "And maybe that's exactly what is going to make a beautiful result. And if it's not, no problem. Then I have more time for the grass, and I still profited from a great buildup, and it made me strong physically, and it's good for my game," Roger Federer continued. 
His back and knee soreness clogged him up from playing the clay season season in 2016. And post his surgeries, when he returned he returned to ATP circuit in 2017, Roger Federer decided to stay away from clay courts due to postoperative concerns.
That year, without dropping a set in SW19, the the Swiss lifted up his eight Wimbledon title. Last year, after Federer's consecutive defeats in the 'Sunshine Double', he announced his withdrawal from the terre-battue tour and also he wanted some time off from tennis.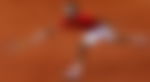 The 'King of Grass', Roger Federer contemplates that extensive trainings on turf courts might deteriorate his game on grass. "When you play too much on grass I feel you start guiding the ball whereas on clay you go with full swings," he mentioned.
On the contrary, the greatest grass courter in tennis shares a deep-rooted relationship with red dirt as the Basel native, Roger Federer spent his early years in tennis on the clay courts of Switzerland. "My first challenger was on clay, my first satellite was on clay, my first player I beat was on clay," Federer said. "So clay came first."
When Federer began his career, he experienced series of defeats on the clay surface. He lost 11 singles matches on the men's clay tour. Finally, at Roland Garros 2000 he could win three matches. Thereafter, it was nine-year-long wait to pull off his first French Open crown where he defeated Robin Soderling who surpassed the astute clay-courter, Rafael Nadal in the pre-quarters of Roland Garros 2009.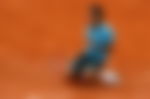 For Roger Federer, the Roland Garros title is the most revered victories of his career. He ranks his clay major victory ahead of his first major, Wimbledon 2003 and his comeback major, Australian Open 2017. When he recollects about his Parisien terre-battue title, it resonates him from within. 
"I had to come to love it and had to come to embrace it," Roger Federer said. "It didn't come like, hey, French Open this is it. That was always going to be Wimbledon. I remember seeing Becker, Edberg and Sampras all holding up that trophy, and all three of those guys didn't do that at the French. So my heroes did it at Wimbledon, so naturally Wimbledon was always going to be my No.1."
The 20-time Grand Slam champion, Roger Federer accounts  87 percent career winning percentage on grass, 83 percent on hard-courts and 76 percent on clay. Despite dwelling behind, Rafael Nadal and Novak Djokovic in the terms of winning percentages on clay, Roger Federer is regarded as an exceptional player on clay.
"It is probably Roger's weakest surface, but the guy is a fantastic clay-court player," said Brad Gilbert, the coach and ESPN analyst. "He's not like a California guy who didn't grow up playing on it."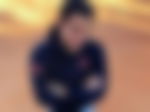 With the city of Madrid lying on a higher altitude, Roger Federer chose Felsberg to train for the clay Masters. "The thing is he now has the altitude hit in his system," his coach Ivan Ljubicic said. "So once he goes back to altitude in Madrid, he's going to get it back in no time. If you don't play at altitude for a long time, it takes like three or four days to figure it out."
ADVERTISEMENT
Article continues below this ad
Roger Federer mentioned in jest about forgetting his sliding skills on clay. And it was the first thing which he practiced in Felsberg club. "Sometimes the challenge for me is not to slide just to slide," Federer said. "I think that's where Rafa and the top clay-courters do so well. They only slide if they really have to. Because naturally you think, oh sliding is fun, and you start having almost too much fun. You get sucked in."
In the month of February, when Roger Federer announced about his participation in the Mutua Madrid Open 2019,  there was a hike in sales of Madrid Masters tickets. "We saw an increase in ticket sales as soon as we announced he was coming," said, the chief executive of the Madrid Open. "It's a superstar coming to play but also the fear that it might be his last tournament in this city, so people didn't want to let the opportunity pass." 
ADVERTISEMENT
Article continues below this ad
In the Mutua Madrid Open 2019, Roger Federer might meet Dominic Thiem in the quarterfinals followed by, Djokovic and Nadal in the semifinals and the finals respectively.