Roger Federer-'Little Things make Switzerland Special'
Published 10/29/2018, 2:13 AM EDT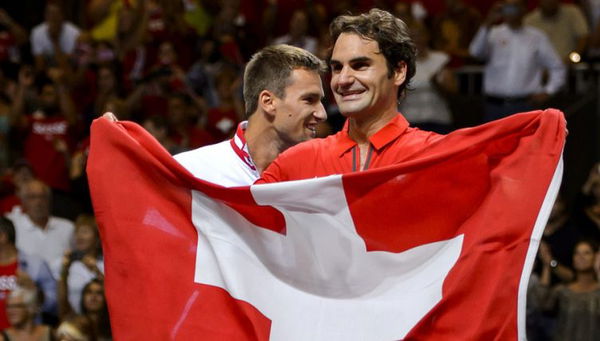 ---
---
Roger Federer won his 99th career title at the
Swiss Indoors
in Basel yesterday, as he overpowered the qualifier Marius Copil in straight sets. Federer couldn't have been more happier to win his 99th title in front of his home crowd and family in Switzerland. Despite travelling the entire world, Federer still feels that Switzerland is one of the most beautiful countries he has ever lived in. "
I move a little bit like in a bubble there", 
said Roger Federer. "
But Switzerland is not even close to these places."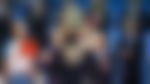 Federer revealed that he has decided to operate out of Switzerland, and also wishes his children to grow up in the same country. "I
like to travel as a tourist. The culture, food, architecture interests me a lot. But obviously, it's not the main thing", 
continued Federer. "
If you travel a lot, you feel you need to go home and that's why I am happy I realized early that I wanted to stay in Switzerland, so that my children could grow in such an unbelievable country",
 he said.
 " It's in the middle of Europe. There are good people, beautiful lakes and mountains, rivers."
Federer went on to praise Switzerland's natural beauty and clean environment "The fresh air here! I traveled for almost three months- in Shanghai, Tokyo, Chicago and New York. Just in the middle, I was for a few days in Switzerland", said Federer. "Here you can simply open the window and when you are out there, you make a deep breath, it's a wonderful feeling. These little things make our country so special."
Federer is considering his options to play at the Paris Masters 1000 this week, and is yet to commit to the tournament. It is expected that Federer will reveal his final decision today, as he looks to clinch his 100th title, in the last masters tournament of the year.