Roger Federer Differentiates Men and Women in Tennis
Published 12/31/2018, 5:56 PM EST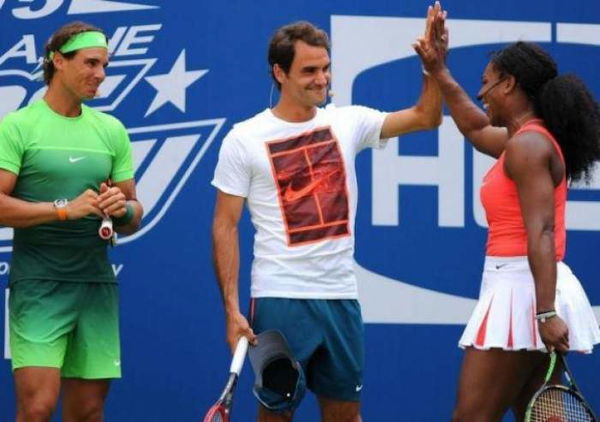 ---
---
Roger Federer, will face Serena Williams at the Hopman Cup later this week, and it has created a buzz around the world. Both, Serena and Roger, are arguably the best players in the WTA and ATP roster respectively. The prospect of them facing each other has been hyped up so much, that the tickets for the match were sold out the moment the news broke out.
ADVERTISEMENT
Article continues below this ad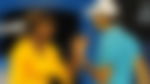 Roger Federer, who along with Belinda Bencic, won all three matches against Great Britain, will face Frances Tiafoe and Serena Williams next in their tie against USA. In his press conference at the Hopman cup, Roger Federer spoke about his experiences of playing against, and with, quality women tennis players.  "I used to practice with some women's players, when I was younger, you know, when I was maybe 15 and I was at the national tennis center and I used to play sets with the pro-women", said Roger Federer. "And that was always a hard thing to do because you always felt that you were never allowed to lose and if you did….. I would even cry sometimes just because…. I don't know, it meant a lot because it was a chance to beat a pro-player and it wasn't a man… so it was different", said the Swiss maestro.
ADVERTISEMENT
Article continues below this ad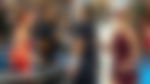 ADVERTISEMENT
Article continues below this ad
"So , I'm used to it, you know, and then of course in practice you really realize how good they strike the ball", continued Roger Federer. "We just have the huge advantage with the serve, with the return, with the athletic ability", says Roger Federer.  "That they just cant really produce, you know and the speed(as well)"
"I see with Belinda when I strike the ball through the middle", said Federer. "I mean she's equal to me….so from that standpoint, its just really once the movement comes into play that the difference- it becomes bigger", said the Swiss.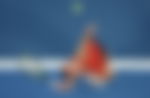 ADVERTISEMENT
Article continues below this ad