Roger Federer Foundation Fails To Get Grant From Starbucks Despite Ground Breaking Work
Published 03/15/2020, 1:03 PM EDT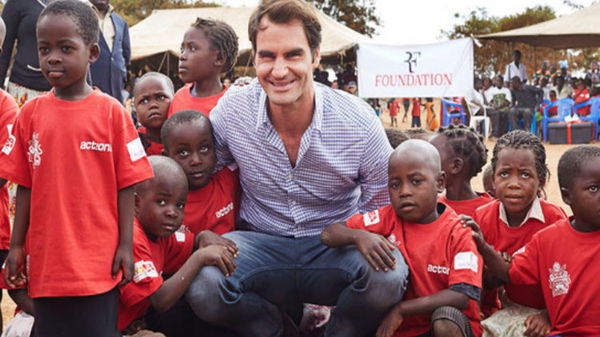 ---
---
Roger Federer has used his money and social capital for helping those who are less privileged than him. For years now, the Swiss star has been fulfilling his philanthropic ambitions through the Roger Federer Foundation. The organization recently concluded a super successful event in South Africa which was able to raise $3.5 million for the education of underprivileged South African kids.
ADVERTISEMENT
Article continues below this ad
Despite its tremendous efforts, the organization has not been listed among the recipients of the grants given by the Starbucks foundation for 2020. Interestingly, Federer's organization had been helped by Starbucks in 2019.
How are Starbucks' initiative and Federer's philanthropy related? Let's find out.
ADVERTISEMENT
Article continues below this ad
Know More – "Roger Federer Is Fascinated By South Africa" – Says Matt Ebden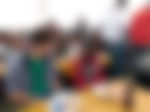 What are the connections between The Starbucks Foundation and The Roger Federer Foundation? 
The area of work of both of these organizations is the same – helping the continent of Africa. In fact, the coffee giant started its noble initiative on the International Women's day in 2018. Grants were offered to empower 250,000 women and girls in origin communities by the year 2025.
As a coffee business, Starbucks realizes the toll that one cup of coffee takes upon the ravaged Cocoa growing communities. In fact, the industry is one of the most exploitative ones out there. That's why its multi-year strategy was to promote economic empowerment and leadership amongst these groups.
The results are already out there for the world to see. More than 66,000 women have already seen a drastic change in their lives. This includes access to finance, leadership and healthy homes.

ADVERTISEMENT
Article continues below this ad
Know More – "I Don't Take Inspiration From Other Golfers" – Justin Rose Prefers Roger Federer Over All Golfers
Even as Federer's foundation was ignored, these were the ones that have gotten the grant in 2020 – Days for Girls, Girl Rising, Grounds for Health, ICAFE, Malala fund, Mercy Corps and Village Enterprise. A total of $5 million has been given in grants in the years 2019 and 2020 to the benefactors.
However, the Roger Federer Foundation has done groundbreaking work of its own. In a tremendous event, the organization raised a huge amount in South Africa. It also brought together stars like Roger Federer and Rafael Nadal.
ADVERTISEMENT
Article continues below this ad
As long as philanthropists work to this degree, the future of the world looks to be in secure hands.