Roger Federer – "I See No Reason To Stop"
Published 11/19/2019, 3:27 PM EST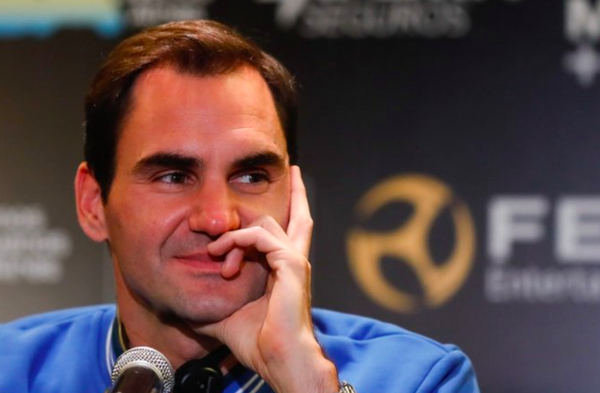 ---
---
Nothing on this planet is stopping the 38-year-old Swiss champion, Roger Federer, from playing professional tennis. He is as fit as always, healthy and his love of the sport getting immense as the days pass.
ADVERTISEMENT
Article continues below this ad
In Buenos Aires, Argentina the Swiss maestro gave his prospects on retirement and revealed that everything is in place regarding his professional career and no sort of restraints are halting him from swinging his racquets.   
"I don't know the answer, to be honest. As long as I'm feeling good right now and I'm really enjoying my life on the road and enjoy playing against Sascha (Alexander Zverev) and the other players on the tour I see no reason to stop," said Roger Federer.
ADVERTISEMENT
Article continues below this ad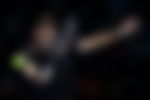 The 20-time Grand Slam champion, Roger Federer shows no signs to hit the sack and will be playing tennis till the time his body supports him to do. His clutch backhands on the court along with his brilliant footwork make all the spectators think twice regarding is actual age as Federer makes everything look so easy while competing at the highest level. 
"But of course with age everything gets a bit more difficult, but at the same time with experience also you can savor the moments more. So I don't know how it's going to end. I hope it's just going to be somewhat emotional I guess and nice and, I don't know, I hope it's going to be good, the whole process and not too difficult," he added.
The tennis pundits began predicting his retirement in 2009 when his 41-US Open match-winning streak was snapped by then-20-year-old, Juan Martin del Potro. Little did they realize that the Swiss champion was just a game away from clinching his sixth-straight US Open title.
ADVERTISEMENT
Article continues below this ad
Invalidating all the expert theories Roger Federer continued to stockpile the Grand Slam titles from the ATP Tour, kept declaring himself to the greatest of all times and raised the bars of tennis records.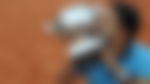 "The more funny thing was back in 2009 when I won the French Open and I won the four different Grand Slams and I broke the all-time Grand Slam record," Federer recollected. "Then the following month at Wimbledon when I won Wimbledon again, I won the 15th slam, that's when people already started asking me if I was going to retire soon, that was in 2009."
ADVERTISEMENT
Article continues below this ad
He certainly doesn't like to entertain retirement-related questions. "So this is ten years ago and something – I can handle this type of question and I try to give always a good answer because I know that everybody cares and wants to know about it. But there's honestly nothing new there, at the moment I'm very happy playing on the tour," he added.