"Roger Federer Is My First, Second and Third Priority" – Ivan Ljubičić
Published 03/06/2020, 8:07 AM EST
By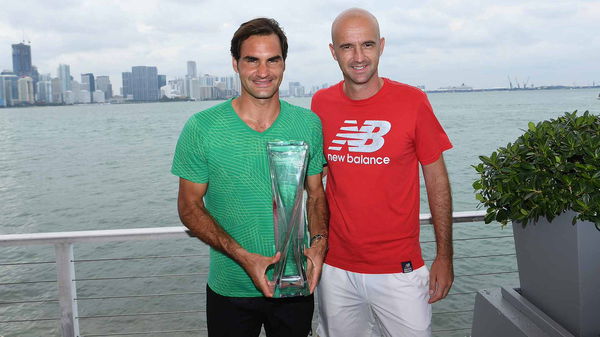 Roger Federer is currently sitting on the sidelines, recovering from his knee surgery. Consequently, his coach and former top-10 player, Ivan Ljubičić, had some time off as well. To the delight of the fans, he used some of it to give an interview to TagesAnzeiger, talking about many things Roger.
ADVERTISEMENT
Article continues below this ad
Ivan Ljubičić retired in 2012, after a very good career that included a Davis Cup win in 2005 with Croatia and an ATP Masters 1000 title at Indian Wells in 2010. Moreover, he also reached a career-high ranking of World No. 3 back in 2006.
"Privilege to work with Roger Federer"- Ivan Ljubičić
ADVERTISEMENT
Article continues below this ad
Since his retirement, Ivan has coached a few players. He simply could not stay away from tennis; it remains his greatest passion. Naturally, Roger Federer and Ivan hit it off very well once they started working together.
"Tennis runs through my veins, it's my first love. I am thankful for all the opportunities I got, thanks to tennis, but none of them was bigger than the privilege to work with Roger Federer."
If you look closer, there are a lot of similarities between the two men. Both played attacking and aggressive tennis, and both are of similar age; Ivan is just over two years older than Federer!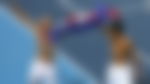 Before anything else, though, I'll give you the good news that Ivan delivered. He has stayed back in Switzerland, keeping an eye on Roger and his recuperation.
"Roger's rehab is going great and I hope to be back on the court with him soon."
ADVERTISEMENT
Article continues below this ad
The duo started working together in 2016. Ironically, when Ivan came on board, Federer was recuperating from his then knee surgery. Once he was back on the court, Ivan's influence was apparent. Roger's service was somehow bettered, he started using more variance on his shots, particularly the backhand, and he started to end the points quite quickly.
All of this re-surged the Swiss superstar, and the titles followed. In 2017, Roger went back to winning Grand Slams, and even reclaimed the World No. 1 spot, albeit briefly. They are not even done yet. Just like Roger Federer, Ivan is hungry for a lot more in the coming years.
"Roger is my first, second and third priority, I'm ready at his disposal 52 weeks a year and this will remain like that as long he intends to play."
ADVERTISEMENT
Article continues below this ad
That is true commitment, given Ljubičić is the owner of two sports agencies as well. But Roger, and his pursuit of titles, remains his biggest priority.
Roger will be back soon enough, and we will spot Ivan in the player's box once again. Let's hope The Swiss maestro can come out firing on all cylinders again, just like in 2017.