Roger Federer: "I have Nothing to Lose"
Published 11/02/2018, 11:27 PM EDT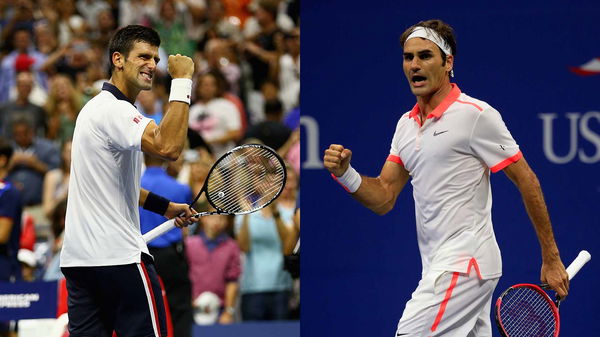 ---
---
Its Novak Djokovic taking on Roger Federer, in the semi-finals of the Rolex Paris Masters 1000, later tonight. While Federer has looked patchy in the later half of the season, Djokovic has looked flawless to say the least. The Serbian dropped his first set in 30 yesterday, as he had to overcome Marin Cilic in three.
ADVERTISEMENT
Article continues below this ad
ADVERTISEMENT
Article continues below this ad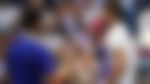 ADVERTISEMENT
Article continues below this ad
Roger Federer, meanwhile had a routine day at the office against the Japanese, Kei Nishikori, to head into the semi-finals. Novak Djokovic stands in the way of Federer's 100th title. A daunting task up ahead of Roger, but its not the first time he has been up against Djokovic in his prime. Novak Djokovic's 41 match record hot streak was ended by Roger Federer, in the Roland Garros semi-finals back in 2011. Djokovic was one win shy of McEnroe's record of 42.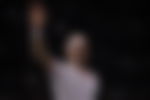 This time however, Federer feels even more relaxed and says he has nothing to lose at this stage of the season. However he doesn't deny that he would want to play a good match and give it a good shot. "I want to play well", said Federer. "I want to try to win, obviously. I know he's on a hot streak so I think it's going to be tough. But nevertheless I think I've got nothing to lose," Federer added. He also recognized the fact that the indoors have always suited his game style. "I also like this type of surface, I like playing indoors. Indoors has treated me very well, winning Rotterdam and Basel", said the Australian open Champion.
ADVERTISEMENT
Article continues below this ad
Federer thinks he is in good physical shape right now and hopes he can come up with the goods against Nole. "I think I'm ready to do something tomorrow, but clearly I have to play a lot of good tennis because those are the questions Novak asks of you", said Federer. He also went on to add, "It's not just maybe a serve here or there or a return here or there. He's going to ask the question time and time again because he defends very well and he plays well on the offence and plus he's serving consistently well at the moment so I think it's going to be tough."