"Going to be Very Tough to Beat": Roger Federer Pays Rich Compliment to Novak Djokovic Ahead of Possible Wimbledon Final
Published 07/03/2021, 11:23 PM EDT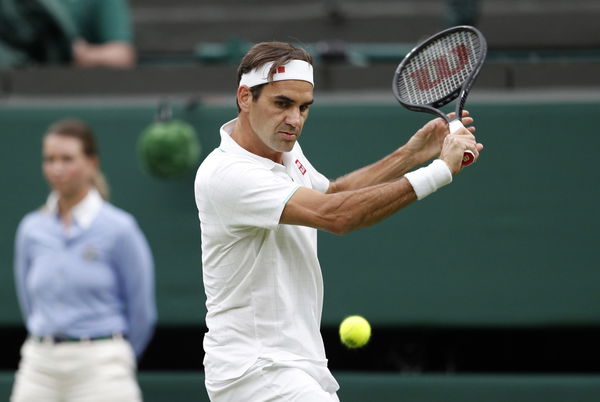 ---
---
On current form, they look like the strongest contenders for the title in the men's draw at this year's Wimbledon Championships. However, Roger Federer insisted that Novak Djokovic is the "big favorite" and richly deserves his tag.
ADVERTISEMENT
Article continues below this ad
Speaking to reporters after reaching the fourth-round at All England with a four-set win over Englishman Cameron Norrie, Federer paid a rich compliment to his Serbian rival, saying he has worked incredibly hard on his fitness and is also "playing great".
Roger Federer says he didn't return because Novak Djokovic is playing so well
ADVERTISEMENT
Article continues below this ad
However, to a question on whether Djokovic playing so well and closing in on his career Grand Slam title haul was the primary reason for him to return to action, the Swiss said his only motivation is to do his "own thing".
"No, I don't think I am playing because he is doing well or he is doing great things, same as Rafa (Nadal). I think I'm doing my own thing and I had problems of my own, with my knee. That's been the focus," Federer said.
The champion added that it's mighty impressive what Djokovic has already accomplished this year.
The Serb ended up on the winner's podium at both the Australian Open and at Roland-Garros and is seen as a prime contender for a 'Golden Slam' this year.
Should he get there, Djokovic will become only the second player in tennis history after Steffi Graf to win all four Grand Slams and the individual Olympics gold.
"He deserves it, he worked extremely hard": Federer on Djokovic
Federer, too, acknowledged that his old rival is in sight of another title at All England and will possibly go on to bigger things.
"Very, very impressive to see what again he is doing this year. It's gonna be another big one for him in the coming days. There's always danger in the draw, wherever you look but at the same time he is able to have different ways how to win matches and he has done incredibly well in Australia and in Paris it was exceptional of course," the 39-year-old said.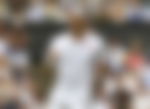 He added that Djokovic, who is already into the second week of the tournament on the back of three clinical wins, would go in as the "big favorite" going into all his future matches.
ADVERTISEMENT
Article continues below this ad
Watch This Link: Roger Federer, Serena Williams, Novak Djokovic and Andy Murray: First Strike at Wimbledon Championship 2021
"He deserves it, he worked extremely hard and he is playing great at the same time too. So he's going to be tough to beat," the Swiss said.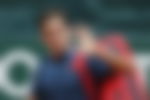 ADVERTISEMENT
Article continues below this ad
Federer is once again on a collision course with the defending champion and the twain should meet in the final again, barring an upset.