Roger Federer on NextGen:- "They Truly Are Breaking Through"
Published 05/17/2019, 12:09 PM EDT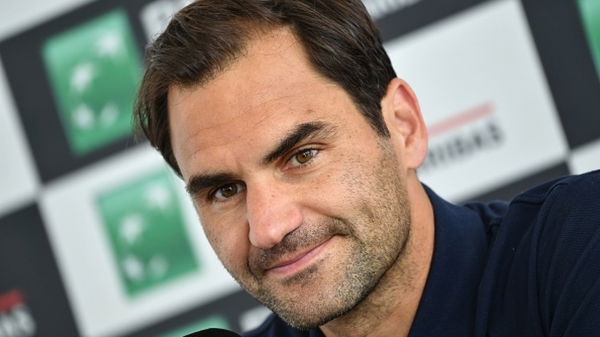 ---
---
After playing incessant tennis yesterday in Rome, the Swiss World Number three, Roger Federer withdrew from his quarterfinal encounter against Stefanos Tsitsipas earlier today, due to a right leg injury and this was his first walkover loss since 2014, where he withdrew against Novak Djokovic at ATP World Finals due to back issues. 
ADVERTISEMENT
Article continues below this ad
Before Roger Federer played his matches at the Italian Open 2019, he expounded upon the evolution in game of tennis, this year tennis has witnessed a significant number of new faces and most of them run deep in the prestigious events of tennis. 
This tennis season, Roger Federer became the first ATP man to pick up multiple titles then followed by Dominic Thiem in Barcelona and a few days ago, Stefanos Tsitsipas, Christian Garin collected their second title and then last week, Novak Djokovic joined the list as he pulled off his second title of the year in Madrid. Also the Greek lad, Tsitsipas reached four ATP event finals.
ADVERTISEMENT
Article continues below this ad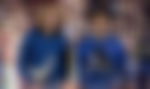 "I mean, I guess it's also a bit of normal evolution. I think it's not always possible for everybody to win everything," Roger Federer said. "You might maybe think that it has stabilized a little bit with Thiem winning Indian Wells and Barcelona, with Novak winning last week, and in Australia, me winning Dubai and Miami. There are a few multiple champions now".
They are not just triumphant at attaining their ATP crowns, most of them very much come into the limelight of the tennis world and earn the tag to a promising tennis player. Also, Roger Federer mentioned a few names who are redefining the sport of tennis.
ADVERTISEMENT
Article continues below this ad
"It's true, the young guys are pushing through nicely the last year. You look at the move that Tsitsipas has done, or (Daniil) Medvedev or (Karen) Khachanov, Felix (Auger-Aliassime), Denis (Shapovalov), so forth," he continued.
Roger Federer mentioned the visibility of young players is quite prominent this season. "It's announcing to be a very exciting season, even a more complicated one for the top guys next year, I believe, because this is the year where they truly are breaking through, truly are gaining a lot of experience," he added.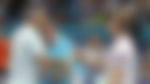 The Swiss mentioned about practicing with Italian tennis players from two different generations. He hit some balls with the 35-year-old, Andreas Seppi and also with the 17-year-old, Jannik Sinner. He was impressed with the enhancement of in Sinner's game.
ADVERTISEMENT
Article continues below this ad
"I practiced with him (Sinner) yesterday, Seppi today. So it's true, I practiced with both generations," Roger Federer said. "Yeah, I think Sinner is a good player. I practiced with him outside of Monaco after the Laureus Awards last year in February. I saw him when he was young. He made some nice improvements, obviously gotten stronger", Roger Federer added.