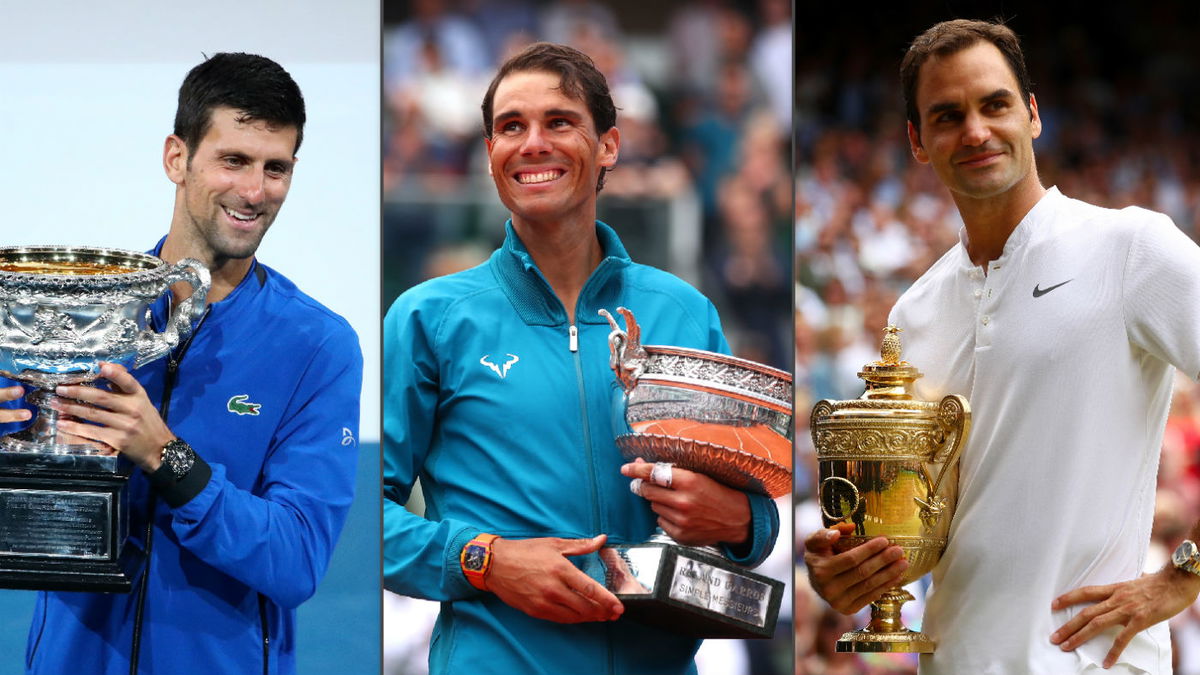 Novak Djokovic, Rafael Nadal, and Roger Federer have been the most dominating players in tennis. Together, they have won 56 Grand Slams since 2003 which is absolutely amazing. Many fans may ask the question – how are they able to dominate like this? German former tennis player Michael Berrer has just answered this question.
How Novak Djokovic, Rafael Nadal, and Roger Federer Dominate
In a recent interview with the Tennis Magazin, Michael Berrer talked about why Novak Djokovic, Nadal, and Federer are light years away from the other players. He said,
"You can see something. For example, how perfectly they prepare. I always preach to young players: be punctual. Most come into the hall two minutes before the training session and then put their smartphone down. Ideally, the training starts on the pitch 40 minutes before the session. Then the cell phone is off, it just distracts. You have to pay full attention to the training."
Berrer went on to talk about another reason why young players are not as good as the 'Big 3' of tennis. He said,
"I experience that the young players only watch highlights, only the top shots. They forget that tennis is not decided by winners, but by percentage tennis. Djokovic and Co. also play 80 percent through the middle or towards big goals. The ATP hot shots, however, suggest that there are only sensational strikes."
Even though every single member of the 'Big 3' is over the age of 30, they are still able to beat much younger players to the Grand Slam titles. However, the younger players like Dominic Thiem are slowly starting to get closer to winning a Grand Slam.
He has already reached three Grand Slam finals – two at the French Open and one at the Australian Open this year. The Australian Open final was his best chance to win a Grand Slam but he sadly lost to Novak in a thrilling five-setter. His next opportunity to win one is going to come at this year's US Open and hopefully, he will finally win it.
Source: Tennis Magazin