Rafael Nadal has won 19 grand slams and much more in his illustrious career. But it wouldn't have been without his coach and uncle Toni Nadal. He coached Rafa and introduced him to tennis at the age of three and from then on as they say the rest is history. In a recent interview with Blick, Toni discussed his philosophy and some of his strict methods with Rafa which he used to keep him motivated and grounded.
"I often had him train with bad balls on bad pitches. I extended the 90-minute training over and over again – without comment. So that he learns to persevere. We often made a game of twenty points. Most of the time I let Rafael lead to the match ball, only to win." said Toni.
Toni Nadal on the big three
In the interview, he gave his thoughts regarding Rafa's comments on the long break, come back, and how it will be difficult for the old guns.
"I think so. Roger, Rafael, and even a little Novak Djokovic are running out of time. They all need to be very strong in their minds now and not lose their will." said Toni.
Federer, Rafa, and Djokovic have fought against each other for over a decade now. With the Grand slam tally closest as ever, anything could happen. Toni was asked about it and he believes the stakes are very high now and all three of them would want it.
"In the past, Federer had so much advantage, there was no need for a discussion. But now the three are so close together that they are all extra motivated. Because one of them will be the one who will go down in history with the most titles."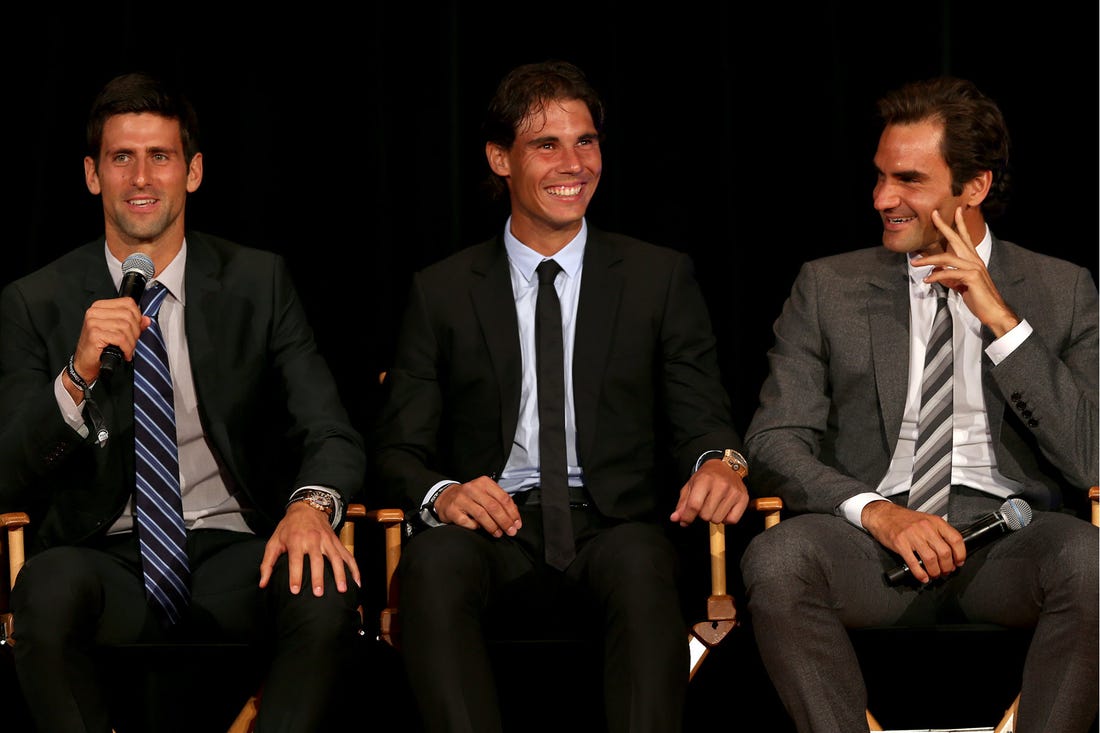 Toni left Rafa's coaching team in 2017 and now coaches young players at the Rafael Nadal Academy. He maintains the same philosophy at the Rafael Nadal Academy. Brutal training sessions with cut-throat selections and focus on building the player's character. The academy was closed during the pandemic but has opened again. Although training is on, strict protocols are taken to ensure its safe for the trainees.
Read More: "They are Better Than Most of the People" – Rafael Nadal Sheds Light on Situation at Academy
While the big three are getting old each day, it will be difficult for them to adapt after a long break. The Nextgen could well utilize this and finally, break the Big 3 dominance and start afresh.