"It's Very, Very Hard" – Roger Federer Reflects on the Challenge of Staying on Top and Resetting Goals
Published 05/26/2021, 5:53 AM EDT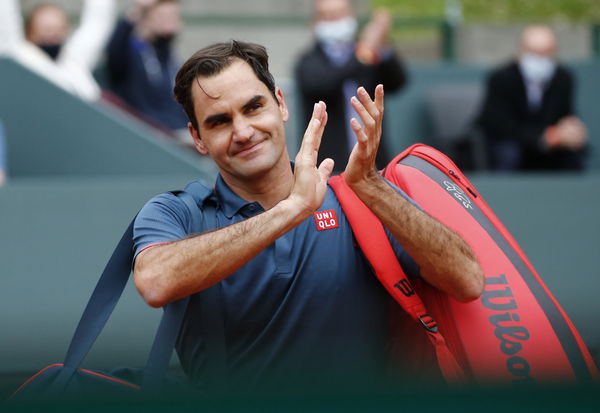 ---
---
We have celebrated him as a champion over the years, as one of the best to have ever graced the game of tennis. But it's not often that Roger Federer offers an insight into the making of a genius and how hard it has been to keep the halo around his head and hold his own in the sport for the better part of two decades.
ADVERTISEMENT
Article continues below this ad
However, in an interview with GQ Magazine, eight-time Wimbledon champion opened up on how he has had to reset his goals time and again to stay motivated in the sport.
Roger Federer says many are mistaken in thinking that champions find it easier to reset goals
ADVERTISEMENT
Article continues below this ad
Federer revealed the question that every athlete faces after reaching a major career goal or landmark – what now?
"…you see this happening very often in sports, where you finally achieve your dream, and then the question is, can you keep pushing further? You become number five in the world, now do you want to be number three? And then number one? Do you want to stay world number one?" Federer said.
He has to find fresh motivation and zeal to set new career goals and chase them, the 39-year-old Swiss said, adding that many make the mistake of assuming that for champions like himself or his Big 3 rivals Rafael Nadal and Novak Djokovic, such choices or resetting of goals comes naturally.
He said many have the illusory sense that sporting greats find it relatively easier to move on from one landmark or record to the other, oblivious to the years of training and hard work that goes into the making of that mentality.
"All of these questions — for some people, maybe they think, like, it's normal. Like it's supposed to be easy. But it's not. It's very, very hard," Federer said.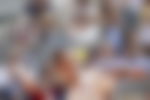 The champion added that modern-day tennis comes with a fair share of challenges, and in the mad race for points, titles, money, fame, and even social media following, one can lose the joy of competing.
Federer underlines the importance of being happy on Tour
The Swiss ace underlined the importance of staying "happy on the Tour" as "there is a lot at stake for points and money and fame and social media."
He added that being active on social media wasn't a big part of being in professional tennis when he started out in the sport.
ADVERTISEMENT
Article continues below this ad
"Thankfully, I didn't have to go through all that (early in his career). I'm glad that my upbringing on the Tour was a bit more of a normal one," Federer said.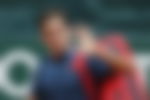 ADVERTISEMENT
Article continues below this ad
However, as numerous social media posts would bear out, he has had to adapt to the new way, as has everyone else on the Tour.