Roger Federer Reveals His Vacation Plans for Africa
Published 02/16/2020, 4:33 AM EST
By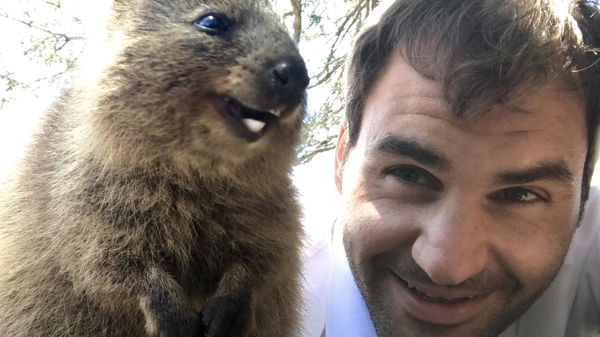 Roger Federer and the continent of Africa have a deep connection. After the recent record-breaking charity event 'Match in Africa', Federer talked about his fondness for the land. He also talked about the places and countries he wishes to visit there.
ADVERTISEMENT
Article continues below this ad
Roger Federer and his African roots
Born in Basel, Switzerland, Roger has lived there his entire life. But he also holds a South African passport along with the Swiss one. As it happens, his mother, Lynette Federer (nee Durand) is from the Gauteng province in South Africa.
ADVERTISEMENT
Article continues below this ad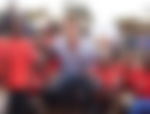 There is little doubt that Roger Federer appreciates this connection, even cherishes it. Being a philanthropist, one of his biggest objectives has been to support the education and athletics of children in Africa. This is evident from the 'Match for Africa initiative taken up by the Roger Federer Foundation since 2010.
But what about the other fascinating things about the country and continent?
Federer vacationed in South Africa a few times as a child, but as he grew up he found himself ever so short on time. That is hardly surprising given the hectic schedule of the ATP World Tour. Tennis is one of the only high profile sports in which the season lasts about 11 months in a year.
ADVERTISEMENT
Article continues below this ad
While on the topic of tourism in South Africa, Roger was asked what had to be experienced in the country to truly get to know it. (Do note that the below extract is the English translation of a German interview)
"Above all, you have to take your time. I would not only travel to South Africa, but also try to visit countries like Namibia, Botswana or Zimbabwe. Sure, you can't miss a safari, it's unique. And Cape Town has long been a global hotspot."
The Swiss maestro also mentioned that he and his wife, Mirka, were to drive to the Cape of Good Hope the next day since she had never been there.
ADVERTISEMENT
Article continues below this ad
"We also want to visit the vineyards. Incidentally , I've never been to Table Mountain . It is a must, so I keep it as a good reason to come back here soon."
Well looks like Federer has it all figured out. he seems to have a few plans already in place for when he retires. Let's just hope it is still a long way away.