Roger Federer Slips Further Down the ATP Rankings After the Conclusion of Miami Open 2021
Published 04/05/2021, 12:40 AM EDT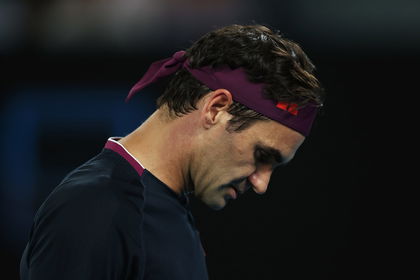 ---
---
After the conclusion of the Miami Open 2021, the ATP rankings have seen some changes. The top 10 hasn't changed much, but one player is slowly slipping down the rankings. Roger Federer continued his slide downwards in the rankings as Alexander Zverev got past him.
ADVERTISEMENT
Article continues below this ad
Roger Federer and Alexander Zverev were ranked 6th and 7th respectively before the start of the Miami Open 2021. But with the new directive from ATP enabling players to lose their 2019 points, Federer was set to lose 500 points from his Miami Open 2019 triumph.
The new rule from ATP states that players would now lose 50 percent of their 2019 points if they don't improve on that in 2021. Thus, with Federer's absence from Miami Open 2021, he was slated to lose 500 points.
ADVERTISEMENT
Article continues below this ad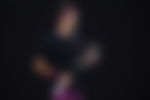 Although Zverev was ousted in the second round, he earned 55 points. Once Federer decided to withdraw from Miami, it was pre-determined that he would drop below Zverev. Before Federer had 6375 points and Zverev had 6070 points. With Federer losing 500 points, his total dropped to 5875, which is well below Zverev.
Roger Federer and his ranking decline
This is Federer's second fall in one month. Back in early March, he saw himself in the top five of the rankings, but as he lost on his long-awaited tennis return in Doha, Qatar, Stefanos Tsitsipas managed to reach the ATP Rotterdam Open semifinals. Thus, he jumped Federer and made his top five debut.
ADVERTISEMENT
Article continues below this ad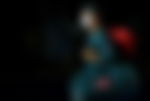 A return to the top five of the rankings for Federer won't happen anytime soon. The gap between him and the top half is a lot now, and he will have to earn and defend a significant amount of points in the coming clay-court season.
Apart from Federer's change, there is no other change in the top 10. Although Daniil Medvedev only reached the quarterfinals in Miami, he further increased the gap between him and Rafael Nadal. The gap between the Russian and Spaniard is 360 points now as Medvedev breached the magical 10,000 point mark.
ADVERTISEMENT
Article continues below this ad