Roger Federer Speaks Out On The Nike Logo Dispute
Published 04/03/2019, 11:36 AM EDT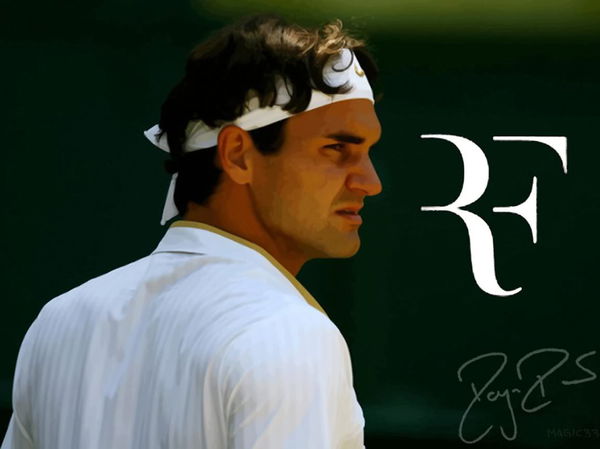 ---
---
The Swiss ace, Roger Federer's tennis seems absolutely prinked with kind of outfits he wears. Be it his tuxedo-styled shorts, his tennis Air Jordans or his headband and wristbands, his tennis is overwhelmed by the vestments which he wears on the court. His 20-year affluent deal with the American sports brand, Nike concluded in March 2018. Roger Federer switched his apparel brand from Nike to Uniqlo and signed a $300 million deal with the Japanese endorsement.
ADVERTISEMENT
Article continues below this ad
Along with the mighty Swoosh, Federer's Nike attire always had an 'RF' emblem etched on his fit-outs. During the Wimbledon 2009, Nike came up with a distinctive cardigan of the Swiss master which had the embroidery of his initials over it. And it was initially designed by his wife, Mirka Federer.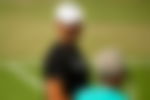 Nike registered the trademark and owned the rights for the 'RF' crest. When Roger Federer had concluded his contract with them, Nike had stopped selling the Roger Federer merchandises in the stores worldwide. It's been a year since his deal with Nike ended and Roger Federer has the right to claim for his initials.
ADVERTISEMENT
Article continues below this ad
The World Number four tennis player spoke about the tennis outfits these days and he also suggests some scope of improvements in the tennis gears. "To be quite honest, I just feel like we have some awful tennis looking outfits sometimes," Roger Federer said. "They've just gone too far in the wrong direction."
ADVERTISEMENT
Article continues below this ad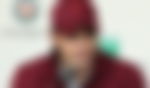 "They want to make it look too much like a modern tennis shirt that is completely wrong, in terms of designs. Like a truck drove over it or they're just going to come up with funky graphics, which I think in a sport of tennis, that has such a rich history. Tennis polo is very iconic. I feel like if we work on that, to redesign that, which looks nice and crisp and new and fresh, that's really important to me."
"I've really just tried to elevate the style, the level of that in tennis and hope that resonates also with the new generation coming through. I really hope to go to do press conferences like this now. Because I don't have to wear tracksuits anymore. I don't have to wear all these things. It's nice to finally look good sometimes, you know?"
ADVERTISEMENT
Article continues below this ad
The 37-year-old, Roger Federer added about the return of his 'RF' emblem. "(I hope) Nike can be nice and helpful in the process to bring it over to me. It's also something that was very important for me, for the fans really," he said. "The good news is that it will come with me at one point. They are my initials. The good thing is it's not theirs forever. In a short period of time, it will come to me." 
Also, the Japanese brand doesn't manufacture shoes so therefore the Swoosh continues to supply Roger Federer with the footwear and which has kept the Federer-Nike relationship intact to an extent.