Roger Federer Surprised to Hear That Novak Djokovic Lost
Published 10/12/2019, 10:38 AM EDT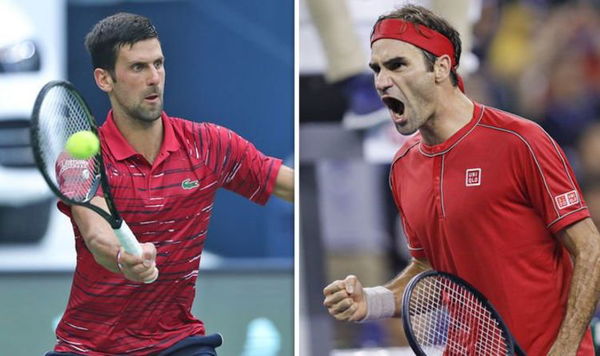 ---
---
The No.1 and No.2 seeds – Novak Djokovic and Roger Federer were knocked out in the quarterfinals of the Shanghai Rolex Masters 2019 on Friday respectively. While Federer was stunned by next-generation star Alexander Zverev, Novak Djokovic tasted defeat in the hands of Stefanos Tsitsipas. Federer was certainly disappointed with his loss, but he also expressed surprise at Djokovic's defeat.
ADVERTISEMENT
Article continues below this ad
The two goliaths of the sport were certainly the favorites in Shanghai, drawing a potential title match between them prior to the start of the tournament. However, they fell short against the next-generation players in the last 8 of the penultimate masters 1000 event.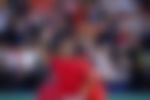 ADVERTISEMENT
Article continues below this ad
This is the first time that the four-time champion Novak Djokovic failed to make it to the semifinals of the Shanghai Masters. The Swiss maestro hailed the next-generation players for making reaching the semifinals of the Shanghai Rolex Masters 2019 as he was also astonished to see the in-form Novak Djokovic failing to reach the last four of the event.
The 38-year-old said in his post-match press conference, "I was a little bit surprised to see Novak loses even though Tsitsipas plays great so far."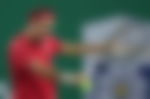 Praising the young generation of players, Roger Federer said: "They're knocking on the door big time, the young guys. It's exciting. They're great. It's really open now, I think, for the finish of this tournament."
Talking about the surface in Shanghai, Federer said: "I think it's also quite exciting that how do you say, the speed of the court is fast. So you see some different rallies played. Guys have to maybe come into the net a little bit more, as well. You can throw in the serve-and-volley if you want to."
ADVERTISEMENT
Article continues below this ad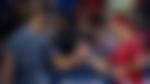 Roger Federer also praised Alexander Zverev for playing a strong service game against him and dominating the match with his serves.
The 20-time Grand Slam champion concluded: "Maybe I was the favorite going into this match but Sascha came out and had no serving issues and really was able to produce a great game like he did against me already in London."
ADVERTISEMENT
Article continues below this ad