Tennis Twitter Goes Berserk as Roger Federer Engages in Heated Argument with Umpire and Marin Cilic at French Open 2021
Published 06/03/2021, 12:34 PM EDT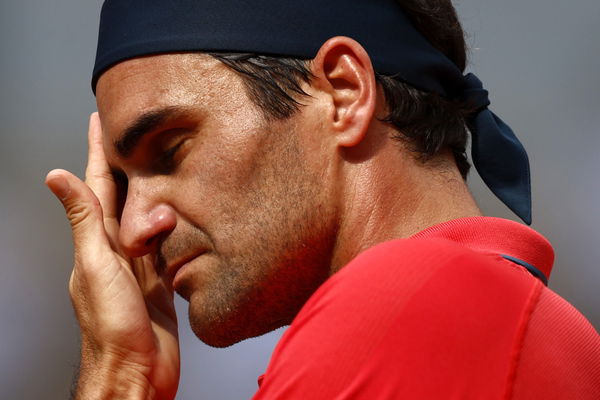 ---
---
Roger Federer was furious after he received a time violation warning during the second set of his Round-2 clash against former Grand Slam champion Marin Cilic at Roland-Garros on Thursday.
ADVERTISEMENT
Article continues below this ad
Roger Federer received a time violation on return game
Federer was seen remonstrating with the chair umpire and the latter's microphone even picked up the eight-time Wimbledon champion as saying, 'Me, Me?' (the argument went down in French).
ADVERTISEMENT
Article continues below this ad
The 39-year-old got off to a scintillating start in the opening set, taking an early break and then doubling it, to win it 6-2.
However, the veteran Croat staged a valiant fightback, breaking the champion back and turning the tables to him to take the second set by an identical margin by which he lost the first.
Main problem seemed to be that Cilic was upset about Federer taking too long getting towel, moaned to the umpire when he was talked to about his own ball-bouncing, and umpire warned Federer but didn't explain, until later, that Cilic had complained

— Simon Cambers (@scambers73) June 3, 2021
While details on the incident were sketchy at best, it is understood that Federer received the time violation warning for being too slow in reaching for his towel between points and games and also while walking across the court.
Federer was censured after Marin Cilic complained about his slowness on court
A tweet suggested that it was Cilic who alerted the chair umpire to Federer's apparent slowness and wanted him to be officially warned.
A sports journalist tweeted further details of the incident saying that the veteran Croat star went complaining to the umpire about Federer when he was himself pulled up for ball-bouncing.
Watch This Link: https://www.essentiallysports.com/one-last-big-huge-opportunity-for-me-roger-federer-makes-a-call-on-his-retirement-atp-tennis-news/
Though the Swiss received an official warning on his return to the court, it wasn't until later that the chair umpire told the champion that he acted on the Croat's complaint.
Love when Federer argues with the umpire in French. I have absolutely no idea what he's saying but I'm here just nodding my head in complete agreement pic.twitter.com/KnVvyGqihm

— Eric Hubbs (@BarstoolHubbs) June 3, 2021
It appears that Federer still hasn't got a hang of playing in the new normal where players have to set their towels back after using them and have to deliver serves before the shot clock runs down.
ADVERTISEMENT
Article continues below this ad
Federer furious right now.

Extrended discussion with umpire. He got a warning for playing too slow, getting the towels and walking across the court.

Cilic asked the umpire to give Federer a warning. He got what he wanted. Things are getting spicy. 2-6 4-1 Cilic.

— Vansh! (@vanshv2k) June 3, 2021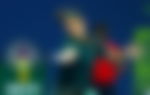 ADVERTISEMENT
Article continues below this ad
Even at ATP Doha, his comeback event after close to a 14-month absence from the circuit to recover from a second knee surgery that he underwent last, the champion was about to throw the towel to the ball boy before realizing his mistake.