Swiss maestro Roger Federer sadly announced that he was going to miss the entire 2020 season. He made this decision as he is undergoing another surgery and needs time to recover fully. This decision is going to have an effect on his rankings if the Tour returns as scheduled. Check out how his ranking will be affected.
The Ranking Of Roger Federer
To calculate the points Roger Federer will be dropping we have to look at how he performed after August 2019. After August 2019, he played in Cincinnati, New York, Shanghai, Basel, and in London. He earned 1530 points from these events.
In addition to these tournaments, the French Open is going to be played this year where he earned 720 points in 2019. Also, it is likely that a clay-court tournament is going to be played before the French Open. We are using the Rome Masters for this calculation as it is usually played before the French Open and Roger earned 180 points there.
Adding all the numbers, we get that the Swiss Maestro will lose 2430 points. Assuming that every other player defends their points, Federer will drop to a ranking of world no. 7 behind Daniil Medvedev and Stefanos Tsitsipas. And it will be the first time he is out of the top 5 since 2017.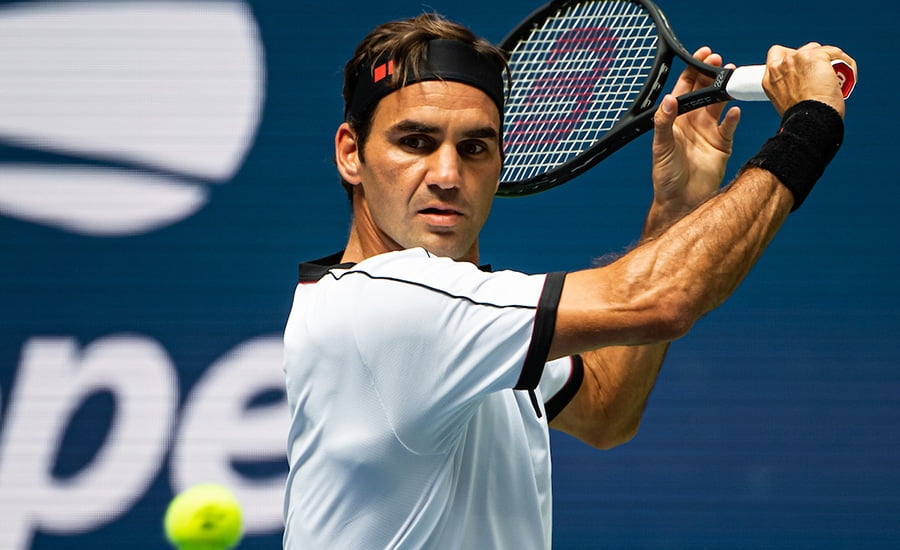 Since Roger Federer was already the no. 4, this is not going to be a massive drop in his ranking. In fact, Back in 2016 when he decided to end his season early, he actually suffered a much bigger drop in the rankings. He went from being the world no. 3 to be the world no. 16.
Obviously, the Swiss Maestro came back strong in 2017 picking up 2 Grand Slam titles and ending the season as world no.2. In addition to that, he also held the world no.1 ranking in 2018 for a brief period.
Roger is probably hoping to have such an amazing comeback in 2021 which is why he has decided to end his season prematurely. And I am sure every fan will be hoping that he will be able to do exactly that.