Roger Federer vs Novak Djokovic – A Rivalry Re-Inventing the Sport of Tennis
Published 12/24/2019, 6:38 PM EST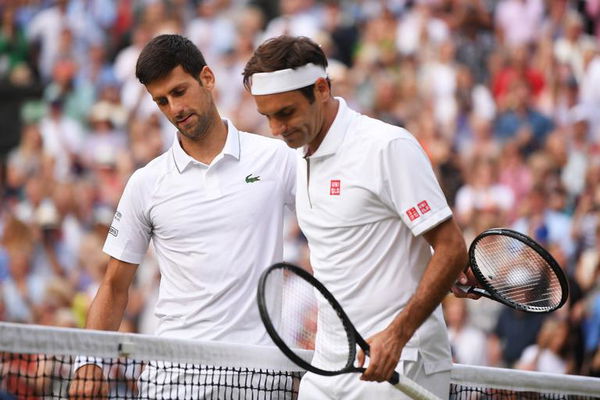 ---
---
For almost a decade and a half, the rivalry between Roger Federer and Novak Djokovic has been taking the sport of tennis to another level. The 'Fedkovic' battles have left numerous tennis fans spellbound. It is believed that Roger has one of the most versatile forehands in the history of the sport and his serves are equally admirable.
ADVERTISEMENT
Article continues below this ad
 Novak may not possess any of those qualities but his exceptional command over the return of serves, his elasticity, and his unprecedented defense on the tennis court neutralizes Federer's high-quality attacking style tennis. Djokovic's clean groundstrokes from both the wings certainly give a tough time to Federer to select his shots and smash a winner.
The eminent competitiveness in the most-celebrated rivalry between Roger Federer and Rafael Nadal is certainly incomplete without Novak Djokovic's forehand passing shots. Djokovic is labeled as the 'third-wheel' in the 'Fedal Romance' but without having any major weapon in the sport, he continues to defeat the two glass towers and proves himself to be the 'complete player of ATP'.
ADVERTISEMENT
Article continues below this ad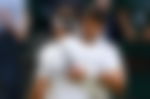 When Federer and Djokovic play each other on the ATP courts, a major percentage of the stadium is cheering 'Come on Roger!'. Despite those negative vibes around him, Novak continues to play clutch tennis and maintains a positive head-to-head against his age-old nemesis Federer.
The Serb is not just ahead of the Swiss in their head-to-head statistics, but he also presides over Federer in the domain of 'mental strength.' Djokovic has a phenomenal ability to dampen those 'Come on Roger!' cheers and transmutes it into 'Come on Novak!'
At present, Djokovic leads 27-23 in their head-to-head record and the duo has played some memorable matches on the men's tour. Their very first meeting came in Monte Carlo in the year 2006. Back then, Federer was ranked number one in the world, he was a seven-time Grand Slam champion and one of the clear favorites to win the tournament. Djokovic, who was a developing player on the ATP Tour, was ranked outside the top 50 and was defeated in three sets in the round of 64.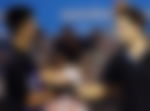 Djokovic's first win against Federer came in the year 2007 in the Canada Masters finals. However, his first Grand Slam victory against Federer came at Aussie Open 2008 and that halted Federer from reaching the 11th consecutive Grand Slam final. That match was their third meeting on a major court. 
Statistics of Roger Federer vs Novak Djokovic Rivalry
On the Grand Slam courts, Djokovic holds a superior head-to-head record i.e.,11–6. It comprises a few incredible matches in the history of tennis.
Novak's first Grand Slam victory against Federer was at Australian Open 2008. That day, the budding Serb snapped the then-12-time Grand Slam champion Federer's 19-match winning run at Melbourne Park. Also, Djokovic became the first player besides Federer and Nadal to lift a Grand Slam title since French Open 2005.
In the semifinals of US Open 2010 and 2011, Federer had match points against the Serb but it was Djokovic who sailed through in the finals.
Djokovic entered the semifinals of French Open 2011 with a 41-match winning streak that season. However, Federer snapped the Serb's phenomenal winning streak at the pivotal province of clay court tennis and sailed into the finals. During that period, Djokovic had certainly forgotten how to lose and Federer was the one who reminded him.
During the grass-court major final in 2014, '

Fedkovic' put up a five-set final showdown. 

At the Wimbledon 2019 finals, Federer had two championship points on his serve but the title was lifted up by Djokovic.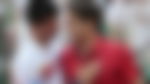 | | | |
| --- | --- | --- |
| Tournament | Djokovic | Federer |
| Australian Open | 8 | 6 |
| French Open | 1 | 1 |
| Wimbledon | 5 | 8 |
| US Open | 3 | 5 |
| Total | 16 | 20 |
At the ATP World Tour Finals, both of them have three wins against each other. On the courts of ATP Masters 1000, Djokovic has a superior head-to-head record of 11-9. In the ATP 500 series, Federer leads by 4-2 also he has achieved a win against Djokovic at Davis Cup.
Roger Federer vs Novak Djokovic

head-to-head records by surfaces

In this category, Federer doesn't outnumber Djokovic on any of the surfaces.  On the clay courts, both of them have four victories against each other. On the hard courts, Djokovic leads by 19-18 but on the hard courts, they hold a 13-13 record on outdoors and on indoors, the Serb leads 6-5. Even on Federer's preferred surface i.e. grass, Djokovic leads by 3–1.
| | | |
| --- | --- | --- |
| Surface | Djokovic | Federer |
| Hard | 19 | 18 |
| Outdoors | 13 | 13 |
| Indoors | 6 | 5 |
| Clay | 4 | 4 |
| Grass | 3 | 1 |
Significant achievements
 Roger Federer and Novak Djokovic are the only two players to achieve the "Sunshine Triple" at least twice (having won Australian Open, Indian Wells and Miami Masters). Djokovic has achieved this feat a record three times (2011, 2015 and 2016), while Federer has done it twice (2006 and 2017).
Federer's first win against Djokovic in three years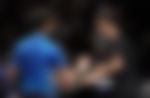 Post his comeback in 2017 (which was followed by his knee surgery in 2016), Roger Federer failed to defeat Novak Djokovic on the ATP Courts.
ADVERTISEMENT
Article continues below this ad
Finally, at the ATP Finals 2019, Federer ended his six-match losing-streak against Djokovic as he steamrolled over him at ATP Finals 2019.
'
Fedkovic' on the same side of the court
ADVERTISEMENT
Article continues below this ad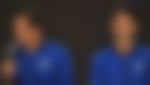 The tennis world has always seen the two goliaths of tennis on the different sides of the court, but during the Laver Cup 2018, both Federer and Djokovic were on the same side. The living legends from Team Europe paired up to face Jack Sock and Kevin Anderson from Team World and the team 'Fedkovic' lost in three sets.