Roger Federer vs Novak Djokovic – A Rivalry Re-Inventing the Sport of Tennis
Published 12/24/2019, 6:38 PM EST

Follow Us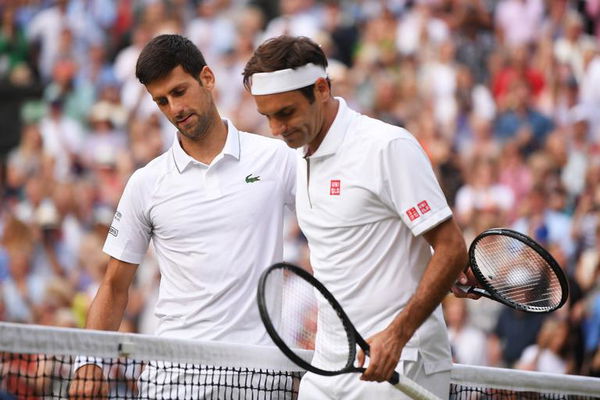 Roger Federer and Rafael Nadal had already established an exciting rivalry at the top of the ATP Tour when Novak Djokovic emerged through the ranks. Suffice it to say, after his emergence, the landscape of men's tennis changed forever.
The utter domination of the 'Big Three' for the last two decades has been unprecedented in tennis history, if not in the history of sports. For a significant time, Andy Murray provided serious competition to Federer, Nadal and Djokovic. But even though he had great success at the very top level, his records and achievements are nowhere close to the Big Three.
For a while, Nadal was ignored in the Greatest of All Time conversation, and it was either Federer or Djokovic that people considered their GOATs. While that has changed since Nadal won his 21st title in Australia, the rivalry between Federer and Djokovic remains one of the greatest of all time.
ADVERTISEMENT
Article continues below this ad Roger Federer v Novak Djokovic: Head to head
Roger Federer and Novak Djokovic have had some phenomenal matches over the ages. One former World No. 1 has spent 310 weeks at the top, and the other World No. 1 has spent a record, over-360-weeks at the top. Their long-enduring rivalry on the court started in 2006.
Federer was aiming for his 3rd masters 1000 title of the season at the Monte Carlo Masters. He looked sluggish and made characteristic unforced errors in his round of 64 match against the Serb. Even though he took the first set 6-3, the 18-year-old qualifier Djokovic managed to take the second set 6-2. Federer eventually won the third set 6-3 and the match in 1 hour and 49 minutes.
How many times has Federer played against Novak?
In all, the two have played 50 matches against each other from 2006 till 2020. 17 of them have been in grand slams while the rest were on various tournaments in the tour. 5 of these 17 matches have been finals, while a record 11 of them were semifinal matches. Federer is the only person to have defeated Djokovic in all the four majors, and Djokovic is also the only person to have returned the favour!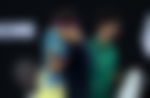 Djokovic leads the overall head to head, 27-23. In the initial years of their rivalry, up until 2010, Federer led 13-6, but then Djokovic turned things around and has led 21-10 in the last decade.
How many finals did Federer lose to Novak?
When it comes to finals, Djokovic leads Federer 14-6, including one walkover on Federer's part. In Grand Slam Finals, Federer trails 4-1, his only win against the Serb coming at the US Open in 2007. It is interesting to note that 24 of their 50 matches have been semifinal matches!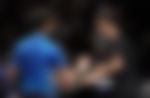 Head to head record by surface
It is often the case that a player's preferred surface is reflected in their head-to-head against another player, where most wins are registered. However, in the case of Federer and Djokovic, it is unusually spread across the surfaces, with Djokovic leading in all, except clay, where they are tied. On hard courts, Djokovic leads, 20–18, having won one match more than the Swiss, in both indoor and outdoor courts. On grass courts, the Serb leads 3-1, and on clay courts, they are tied, with 4 matches each.
Federer v Djokovic: Notable matches
Even epic encounters might be an understatement for the level of tennis displayed by the two greats in some of their clashes. Two of the best ambassadors of the sport, both Federer and Djokovic, have entertained their countless fans with so many nail-biting, ever-so-dramatic points! Djokovic, on several occasions, has mentioned how great it is to play against the Swiss.
"I've played so many thrilling matches with him over the years," Djokovic said. "Every time I step on court against him it's thrilling, it's very exciting because it kind of exceeds that match. It goes beyond the sport."
Wimbledon Final 2019: The greatest match ever played between the two
Arguably, the greatest match played between the two is the 2019 Wimbledon finals. Many experts say that Federer outplayed Djokovic, winning more points and hitting more aces. But, Djokovic managed to win points strategically, at very crucial moments in the match. In the 3 tiebreakers during the match, Djokovic did not make any unforced errors while Federer made 11. That final remains till date, the longest final played at Wimbledon.
In a gripping and enthralling match, Federer, aged 37, came within one point of becoming the oldest player to win a Grand Slam. However, Djokovic persevered, surviving the two championship points and eventually taking the final set 13-12. "It would probably be [in the] top two, top three matches I've ever played, this final against Roger," Djokovic said later about the match that he won 7-6(5), 1-6, 7-6(4), 4-6, 13-12(3).
"Probably the best, most exciting, and most demanding – both physically and mentally and in every aspect – matches that I ever played," he added. Despite losing that match, Federer later also acknowledged the greatness of the match. "You do look back and you do appreciate the fight and the battle and the type of match," he said.
Canada Masters Final, 2007
This match was notable in the context of the rivalry that was later to ensue. This was the first time Djokovic beat Federer, winning the title in the process. While he had already been showing signs of his prowess, Djokovic's shot-making during this match was clean and efficient, and much improved from their first encounter in Monte Carlo. Djokovic won the match 7-6, 2-6, 7-6.
US Open Final, 2007
This was Federer's attempt at an eleventh Grand Slam, and Novak Djokovic's first-ever Grand Slam final appearance. While he had proved that he could hold his ground against Federer, the magnitude of the situation got to him. While Federer started with a defensive game, he soon started gaining confidence and switching his position and stances up.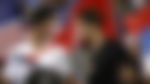 He served well, played great at the net, and played clean smashes to overpower Djokovic. Even though he won the match 7-6, 7-6, 7-6, the fact that all three of the sets went to the tiebreaker was a clear indication that Novak Djokovic would prove to be a great opponent soon enough.
US Open semifinals, 2010
Seeded third, Novak Djokovic stunned his opponent, the crowd as well as himself by winning the semifinal clash at the Flushing Meadows, 5-7, 6-1, 5-7, 6-2, 7-5. He saved two match points to win this five-setter. At 4-5, in the final set, he overcame two match points for Federer, broke Federer's serve, and held his own to win the title 7-5.
"One of those matches," Djokovic said, "you'll always remember in your career… To be honest, I was just closing my eyes and hitting forehands as fast as I can on match point. If it goes in, it goes in. If it goes out, just another loss to Federer in the US Open."
2011 French Open semifinal
This match deserves mention, not only because of the great level of tennis displayed but also because the Swiss maestro managed to end Djokovic's 41 consecutive match winning streak. Djokovic appeared calm, having played in quite a few matches in big arenas with huge stakes.
Even though Federer had lost their last three encounters, he put up an inspired display of skill to overcome the Serb.
Both the players played at an extremely high level, but Federer sealed the four setter 7-6, 6-3, 3-6, 7-6 at the French Open with a classic down the line ace.
US Open semifinals, 2011
The then World no. 1, Novak Djokovic showed the world yet again why he was a force to reckon with, with his comeback from two sets down, in this epic semifinal match. Much like last year, Federer had two match points in the final set, in this match too, but Djokovic managed to win four games in a row, to seal his victory.
"Sure, it's disappointing, but I have only myself to blame," said Federer during the post-match conference. "I set it all up perfect, but I couldn't finish it. It was a tough year in terms of some tough losses at some crucial stages of the season but look, it's not the first time it's happened." This was the first time since 2002 that Federer would go without a single Grand Slam in a year.
Wimbledon Final, 2014
This was Federer's attempt at an 80th career title and his 18th Grand Slam. Djokovic played consistently, with topspin-heavy balls, putting Federer on the back foot during rallies. Even though the Swiss played well, Djokovic persevered, winning the match 6-7, 6-4, 7-6, 5-7, 6-4.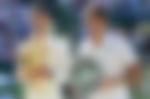 Paris Masters semifinals, 2018
Federer was playing with a hand injury in the second half of 2018, and during the Paris Masters semifinal, his movements seemed sluggish and slower. Djokovic dominated from the baseline, preventing the Swiss from coming forward. Even though Federer was not playing at his best level, he managed to take the second set 7-5. But ultimately Djokovic was the one who emerged victorious with a scoreline of 7-6, 5-7, 7-6.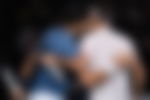 ATP Finals, 2019
The ATP Finals 2019 was Federer's response to his Wimbledon defeat. It was the first time Federer had won against Djokovic since 2015. His match was impeccable and his strategy sound. He won the match 6-4, 6-3, dominating the encounter, playing aggressively, and taking every opportunity to attack.
Comparative analysis:
The Swiss Maestro has gone on record to say how he feels the contrasting styles between Djokovic and himself makes their rivalry so enthralling!
"Novak, obviously he can play on all the surfaces extremely well… He always brings a certain level of play, which is extremely high, so to beat him you have to be at your best. He's a great mover, and I have great coordination, so we match up well against each other," he said.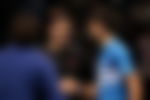 He also said that rivalries to him were an essential part of the sport, "I think you always need somebody who you can have a good rivalry with. With me… and with Djokovic, thank god I had them… I think we get the best out of one another."
Which player has won more titles?
Novak Djokovic is one of the most decorated tennis players in the world ever. He has finished the year as ATP World No. 1 seven times, which is a record. He has 86 ATP singles titles to his name, including a record 37 Masters events and 9 Australian Open titles.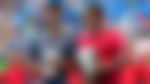 Federer, however, in this regard leads the Serb in terms of a total number of titles won with his 103 ATP singles titles. He is behind only Jimmy Connors. He has finished as the year-end No. 1 for five times and has a record of 8 Wimbledons and 6 ATP finals, among others.
Similarities and differences in their play style
Federer is known to be a court, all-around player with great agility, a fluid, almost graceful style of play, and with intuitively great short making. His strokes are powerful, accurate and effective and he has proven his mettle on all types of courts.
Djokovic‌ is known for his aggressive baseline game. He has strong groundstrokes from both the wings and his style is consistent, deep and effective. Many experts believe that his backhand is one of the best in today's game and is also a strong server.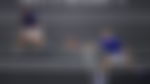 Net Worth
Federer for the longest time spotted Nike gear on the court, but in 2018 he shocked his fans and people in the fraternity by announcing his shift to Japanese apparel brand Uniqlo. Uniqlo signed him for a dollar 300 million deal without a withdrawal clause, which meant that even if Federer retired halfway through their contract, Uniqlo would be paying him his full amount for the obligatory 10 years.
However, his best investment may have been in the Swiss athletic brand On where he bought a 3% equity. On was valued as an $11 billion company during its debut at the NYSE. Roger Federer, with $90 million yearly earnings, is 7th on the list of the world's highest-paid athletes as of 2021.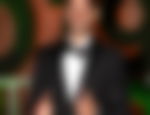 Novak Djokovic's net worth is $220 million, of which a significant amount is from his on-court earnings. His $153 million in career prize money is the most ever. He was 46th in the world's highest-paid athletes, in 2021.
Sponsorships
Roger Federer's sponsor portfolio is impressive. In 2020, he was the world's highest-paid athlete for the first time. He has played with Wilson rackets for the longest time now and currently uses a Wilson Pro staff RF97 autograph racket.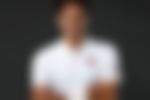 He is sponsored by also by several Swiss companies Nationale Suisse, Credit Suisse, On, Rolex, Sunrise and others. He is also endorsed by Mercedes-Benz China, who extended their deal into a global partnership in 2010. His other sponsors include Moet and Chandon, and Gillette, among others.
Since turning pro in 2003, Djokovic used to wear Adidas clothing. But by the end of 2009, he made a deal with an Italian company for Sergio Tacchini. He later switched to Uniqlo, as their global brand ambassador, for a five-year deal. After that, he's been wearing Lacoste gear on the court.
Djokovic wears ASICS shoes and uses Head rackets on the court. He is the brand ambassador of Swiss watch manufacturer Audemars Piguet and has sponsorship deals with Mercedes Benz, Seiko, Jacob's Creek, amongst others.
Are they friends off the court?
While their rivalry is to write home about, two of the best tennis players in the world share a cordial relation off the courts. They enjoy each other's company and acknowledge how important the other has been in the continued successes in their careers.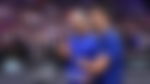 They even played on the same side of the court, in a much-anticipated match at the Laver Cup. While a 'Fedal' doubles team had been the highlight of the previous edition of the tournament, fans also appreciated the Federer-Djokovic team-up.
"It's definitely not as straightforward as with Rafa, where I knew it was going to be always O.K.," said Federer of his relationship with Djokovic. But they seemed to have a good time during the interviews, dinners, press commitments. They also offered counsel and cheered their teammates on and generally seemed to have a great time together.
Who has better records than Nadal?
Rafael Nadal, with his 2022 Australian Open win, became the first player in the ATP circuit to win 21 Grand Slams. His two great rivals Roger Federer and Novak Djokovic are only a slam behind him at 20.
ADVERTISEMENT
Article continues below this ad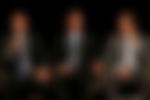 "At the end of the day, it's just a game and in some way we achieved more than what we ever dreamed of when we were kids," Nadal told reporters after his historic win when asked about the GOAT debate. "It doesn't matter that much if one is 21, one is 20, or the other finished 23 and the other with 21."
"I think we did very important things for our sport and we achieved our dreams and we enjoy it. I feel lucky to be part of this era that has been very special for our sport," he added.
ADVERTISEMENT
Article continues below this ad
Federer and Djokovic both have reached 31 Slam finals, while Nadal has reached 29. With the level of tennis these three players display, it is quite futile to get into who the GOAT is until the three of them hang up their rackets for good.