Federer: "Winning ATP 250 better than Masters Semis"
Published 10/25/2018, 12:16 AM EDT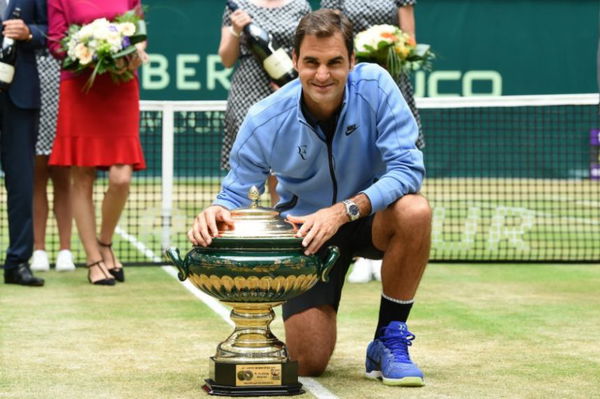 ---
---
Roger Federer, who is currently playing at the Basel Open, is looking to close in the gap between him and Jimmy Connors, for holding the record for most number of titles. Jimmy Connors, ended his career at 109 titles, and Roger Federer is currently on 98. Federer, in an interview last week said he was hoping he could touch the 100 mark (Read the article here: Roger Federer: 'I Would Love to Get to 100 Titles').
Roger Federer, in a bid to stay fit and healthy and increase his longevity on the tour, has cut down on the number of tournaments that he would appear at. This has meant that he has focused his attention on the Slams, and the Masters 1000 tournaments, with a couple of 500 points events added in his list. Roger says he did consider adding a few more ATP 250 tournaments in his schedule. "
To be honest, I already thought about it, because winning titles is a priority to me", 
said Roger Federer.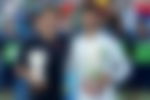 'I would be probably happier it I won an ATP 250 instead of reaching a Masters 1000 semifinal",
 Federer continued.
 "It's a schedule question. There are two, three Masters that are important to me: Indian Wells, Cincinnati and Shanghai. Then I understood that I have not a lot of room to add 250 events. So I prefer to suit to the usual routine – with one, two changes time by time."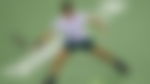 Has Federer grown tired of the questions that have targeted his retirement and age factor? "I have been answering these questions since 2009, it's not a problem for me anymore", said the Swiss maestro. "In the right context, these questions can be right, but sometimes simply inappropriate. But they are never bad because look, I think it's beautiful to play at 37, and I would have never thought to do it", he said.
Roger will play his next round at the Basel Open later today, where he will face Jan-Lennard Struff, who defeated Federer's conqueror, John Millman, at the US Open earlier this year.