Roger Federer's Former Coach Says Novak Djokovic is His Own Enemy
Published 11/04/2020, 8:33 AM EST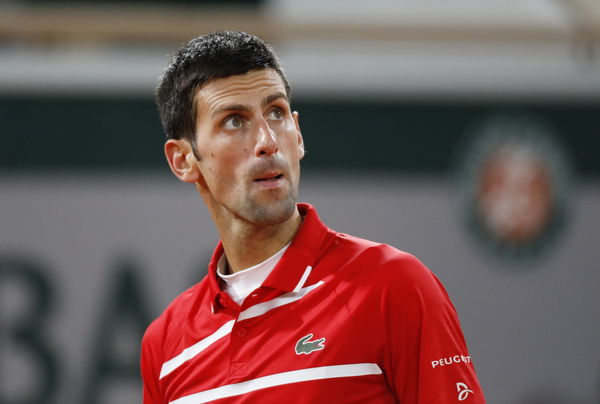 World No.1 Novak Djokovic has had a topsy-turvy 2020 season. On-court and off-court controversies have put a dark patch over a rather highly successful season. Many have raised concerns over Djokovic's attitude and have put the onus on the Serbian for various mishaps involving him in 2020. Tennis coach Paul Annacone expressed his views on whether Djokovic is his own enemy.
ADVERTISEMENT
Article continues below this ad
ADVERTISEMENT
Article continues below this ad
Paul, who is currently coaching American player Taylor Fritz, has had an illustrious coaching career. He has coached the likes of Pete Sampras, Roger Federer, and Stan Wawrinka.
Paul Annacone on Novak Djokovic's Adria Tour Debacle
Paul understands that Djokovic had organized the Adria Tour with good intentions, but he reckons it was a huge mistake from the Serbian.
"Yes, to be quite frank and let's take one at a time. The Adria tour was done with all good intentions. He did a lot of things philanthropically that he wanted to get involved in through that tour, got some guys to come and play. What was done with good intentions, that was really a misstep, that was a big mistake." Paul said on the Tennis Channel.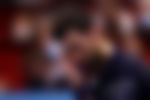 For a recap, Djokovic had organized a charity tour back in June called the Adria Tour. It was a tour that featured prominent players like Dominic Thiem, Grigor Dimitrov, etc and they toured across the Balkan region of Europe.
With COVID-19 wrecking havoc in the Balkan states, Djokovic's Adria Tour surprisingly didn't have any COVID-19 protocols like masks and social distancing. This resulted in four players including Djokovic to be infected with the coronavirus. Djokovic did receive a lot of flak for his negligence towards safety.
The next main controversy that hit Djokovic was at US Open 2020. The Serbian had mistakenly hit a line judge with a spare ball during his fourth-round tie against Pablo Carreno Busta. As a consequence of the incident, Djokovic was disqualified from the Grand Slam. It was an unintentional incident for which Djokovic later apologized. But it gave people another reason to question his character and attitude.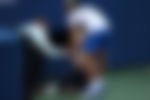 Novak Djokovic is responsible for the incident at US Open 2020, says Paul Annacone
Paul Annacone found fault in Djokovic's New York antics. He acknowledged that it was unintentional but urged that Djokovic is responsible for his actions.
ADVERTISEMENT
Article continues below this ad
"To go to New York, that's just bad luck. As players, we are responsible for what happens good and bad to you. It was totally not intentional, but it happened and that's something and that's his fault."
Nevertheless, Djokovic doesn't pay attention to these controversies now. 2020 has been a record-breaking year for him. He recently captured his sixth year-end World No.1 ranking. Further, he is inching closer to Federer and Nadal's Grand Slam tally as well as the Federer's record number of weeks at the top of the ATP rankings.
ADVERTISEMENT
Article continues below this ad