Roger Federer's Logo – Origins And Controversy
Published 02/12/2020, 11:04 AM EST

Follow Us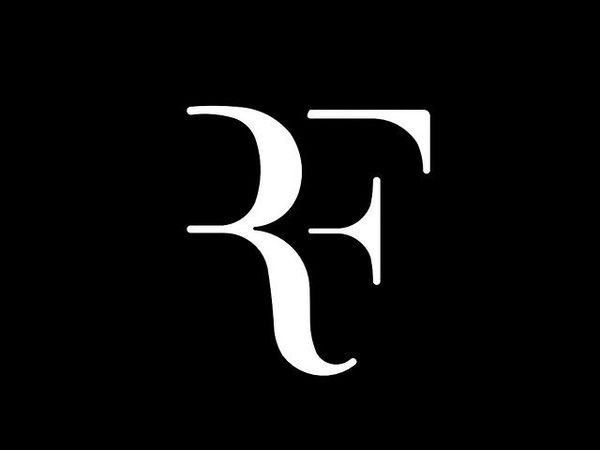 It is probably not an understatement to say that the entire world knows Roger Federer's name. He is one of the greatest tennis players in the history of the sport with several records across his long and illustrious career. His rivalries with fellow greats, Novak Djokovic and Rafael Nadal are legendary, to say the least.
America's Favorite Video Today
We have come to associate logos with the top tennis starts for quite some time now. What began as a part of their brand management has now become parts of their very images. Given how dominant some players have been in their circuits, in both the ATP and WTA tours, logos have become a very important part of the on-court personas of quite a few stars.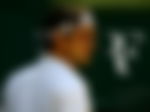 For example, Rafael Nadal has a stylised outline of a bull, which is a reflection of a "raging bull", a nickname often ascribed to him. Novak Djokovic's logo also has a deeper meaning behind it. His symbol combines not only his initials but also is styled like a flying bird, symbolising his growth mindset.
ADVERTISEMENT
Article continues below this ad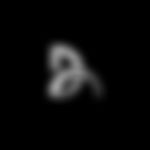 Novak Djokovic's Logo – Meaning And Significance
Roger Federer's logo: A saga
Roger Federer similarly has a very popular logo, to go with the brand that is him. Other than his elegant presence on the court, what fans also associate with is his trademark logo with his initials "RF" in a floaty font. However, recently it has been mired in controversy. Here's all you need to know about Roger Federer's iconic logo.
When was the logo launched?
The 'RF' logo, which has become synonymous with Federer and his fan base has an interesting origin story.The logo was first created when Federer's wife Mirka Federer created a perfume in his name back in 2003. The perfume lin, however, did not standthe test of time, and the logo got a revival when Nike took it up as his then-sponsors and made it a part of his brand.
Get instantly notified of the hottest Tennis stories via Google! Click on Follow Us and Tap the Blue Star.

Follow Us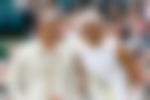 It became a part of Federer's official line in 2006 and started appearing on his apparel from 2008. While the men's singles finals at the Wimbledon in 2007 and 2008 are known for the supreme level of tennis displayed by Roger Federer and Rafael Nadal, fans also remember it for Federer's classy sartorial choices!
Who designed the logo?
The design of the logo was done by none other than his wife, Mirka, who herself was a pro-level tennis player. After an early retirement from tennis, she became Federer's PR manager, and it was then that they launched the perfume deal. However, even though the perfume did not work, the logo has since been immortalised by Nike and his longstanding partnership with the Swiss star.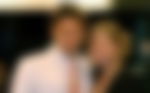 Created in 2008 and first used two years later in connection with Federer's longstanding sponsorship deal with Nike, which dates back to 1994, the famed "RF" logo existed within Nike's sweeping–and wildly valuable–portfolio of globally reaching trademark registrations until the spring of 2020.
Roger Federer and Nike's partnership
Nike is possibly one of the biggest clothing sponsors in the world of tennis, with a lot of stalwarts under their incredibly impressive portfolio. It seems like it is the brand that every tennis player wants a deal with. Among some of the stars that Nike sponsors even to this date are Rafael Nadal, Serena Williams, Naomi Osaka, Nick Kyrgios and rising stars like Emma Raducanu and Carlos Alcaraz. On this list, and one of their oldest clients was also Federer.
Nike has been sponsoring Federer from his initial days on the tour. Joe Pompliano, the eminent sports investing expert, talked in detail about why Federer's longstanding partnership with Nike finally fell through.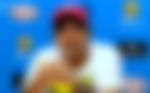 "There is an unwritten rule in the world of sponsorships [that] you don't spend over 10% of overall revenue on athlete sponsorship deals," he clarified. This meant that when it was time for the two to renew their contracts, Federer made some demands that Nike was not ready to meet. "Nike ultimately decided to protect their margins, letting the 36-year-old legend walk. The result: Federer shocked the world, signing a massive 10-year, $300M deal with Uniqlo–or 3x more than the $10M Nike was paying him annually," Pompliano adds.
Nike Evolves The Logo Of Roger Federer
Nike evolved the logo and made it more relevant to performance products – very modern and very sleek. Letters became laser cut instead of embroidered. This gave the logo a more contemporary look and a lighter weight.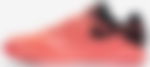 Nike ran away with the logo and made it a hot commodity. Of the monogrammed items that Nike developed for Federer, the cap and the warm-up jacket are up for sale. According to the company, the response had been strong.
However, Roger Federer had a much-publicized departure from Nike. This saw him join hands with Japanese manufacturer Uniqlo. What ensued was a dispute between the concerned parties about the ownership of the now-famous logo.
Know More – All You Need To Know About Roger Federer's Training Routine
Federer's shift to Uniqlo
Following an unsuccessful negotiation with Nike, Federer announced that he would be switching to Uniqlo. Uniqlo is a Japanese fast-clothing brand, which also sponsored Novak Djokovic for some time. However, since Uniqlo did not produce tennis shoes, Federer continued to wear shoes by Nike, without a sponsorship. But soon, he invested in a Swiss brand close to his heart, called On Running. This has proved to be a huge success, in terms of earnings, as On Running is now valued at $10 billion, according to Joe Pompliano. Federer, who reportedly has a 3% equity in the company, is surely reaping the benefits of the deal.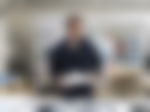 When the news about the shift broke, representatives from Nike refused to comment on it. "We do not comment on athlete contracts… We are thankful and proud to have been a part of Roger's incredible journey and wish him the best in the future," a spokeswoman from Nike said.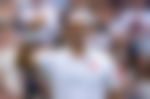 What does Federer gain by shifting to Uniqlo?
This shift has been a great gamble for Federer and his finances, because instead of the $10 million deal that Nike had with him, Uniqlo now pays him $30 million per year. What is more interesting is that the 10-year contract comes with a no-withdrawal clause. This means that even if Federer retires midway into their decided term, Uniqlo will still be paying him the full amount. They are confident that they will be effectively able to leverage Federer's image to their benefit, one way or the other.
As a result of this shift, Federer's earnings have grown quite a bit, making his sponsor-portfolio a truly enviable one. In 2020, he became the world's highest-paid athlete for the first time, as per Forbes, He currently stands at 7th position, far ahead of his two great rivals, Rafael Nadal and Novak Djokovic.
It might be interesting to note that he has earned a whopping $130 million in prize money in his career, but that amount is nothing when it comes to his profits from his off-court activities like endorsements and appearances.
Federer, Nike and the logo fiasco
Roger Federer and Nike had a long partnership, spanning more than 24 years. It was with Nike that his logo became the cult that it is today. Interestingly, the trademark of the logo had been with Nike from 2006 to 2020. The reason why the rights of the RF logo remained with Nike, even after Federer himself had cut ties with Nike, was to allow the company a buffer time to be able to sell all their Federer merchandise off.
As a result, Federer, who switched sponsors in 2018, had to play two seasons, without the logo that fans had come to associate with him for so long. Instead he, in collaboration with Uniqlo created a new logo, a stylised version of the word Roger, which highlighted 'GO' in it.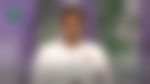 "The RF logo is with Nike, but it will come to me at some point," Federer had said at Wimbledon in 2018 when he announced his switch. "I hope rather sooner than later, that Nike can be nice and helpful in the process to bring it over to me. It's also something that was very important for me, for the fans really," he had said.
Does Roger Federer own his logo?
For the two years after he left Nike, and started being sponsored by Uniqlo. However, he did not have rights to his logo. But since then, he and his team have managed to gain back rights to use it. It was bought back from Nike by a holding company called Tenro AG, based out of Bottmingen. Tenro AG also handless the Swiss tennis star's portfolio of intellectual property assets. The 'RF' logo seems to be one of the most recent acquisitions by the company.
Tenro AG is an entity that Federer founded in 2007, and the company reportedly looks after the "acquisition of real estate and intellectual property rights".
"They are my initials. They are mine. The good thing is it's not theirs forever," Federer had said, reiterating the importance of the logo in his career and life.
Federer and his logo are "reunited at last"
ADVERTISEMENT
Article continues below this ad
It was in 2020 that Federer, and his team, finally won the rights to his logo back. He announced it on his Twitter profile, saying how happy he was to be finally reunited with his logo. He announced that the first merch to be released by Uniqlo, with this logo would be the cap. Federer also clarified how the Uniqlo caps will have both logos. They will have the one with his name and the one with the initials on the back and front of the cap.
From the message he attached with the post, it is clear how much value the logo holds, in Federer's life, and especially with regard to his relationship with his countless fans across the world.
ADVERTISEMENT
Article continues below this ad
Designed in 8 different colours, the caps were the first to be used on a line of new caps as designed by Uniqlo.
Providing feedback will help us make your experience better.
Enjoyed Your Read? Let us know how likely you are to recommend EssentiallySports to your friends!