Rogue Company Set to Release on PS5 This Month
Published 03/27/2021, 5:06 AM EDT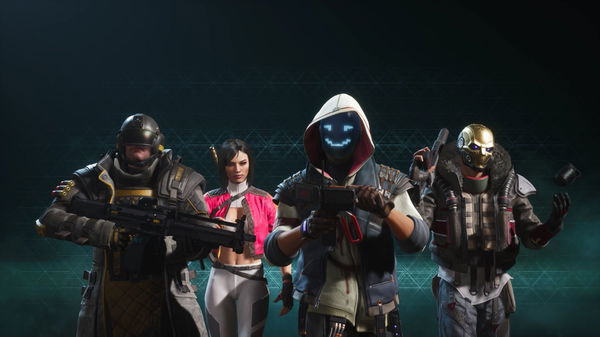 Hi-Rez Studios made a great addition to the roster of PvP multiplayer titles with Rogue Company. The 4v4 team-based multiplayer shooter features an amalgamation of PvP and multiplayer shooters, making it quite an intriguing title. To add to the glamour around it, iconic streamer Dr Disrespect designed a map for the game, known as The Arena.
ADVERTISEMENT
Article continues below this ad
Despite all this, the title failed to turn heads as much as it expected to, and the hype surrounding it has died away since its release last year. However, looks like this PvP multiplayer shooter is on its way to a revival with its upcoming arrival to the new-gen console from the house of Sony. The official Rogue Company Twitter handle posted a tweet earlier today to announce this.
We're excited to announce that Rogue Company is coming to @PlayStation 5 on March 30!

Launching with a 4K resolution mode running at 60 FPS utilizing improved visuals and a 4K resolution mode running at 120 FPS – next generation operations are ready for our #PS5 players. pic.twitter.com/eXvBt5p4H7

— Rogue Company (@RogueCompany) March 26, 2021
ADVERTISEMENT
Article continues below this ad
Now, this is big for the game. The arrival of Rogue Company to the PS5 ensures that a new player base will get to enjoy this game with its enhanced features. Until now, players on PS5 have only played the PS4 version of the game using backwards compatibility.
Further reading: Apex Legends Announce Global Series Championship With $1 Million Prize Pool
Earlier this year, the game hit the new-gen consoles from the house of Microsoft. The Xbox Series X/S port of the title featured some great gameplay enhancements, including a 4K/120 fps performance mode. Moreover, devs behind the Xbox port are hopeful that they will be able to bring RTRT (real-time ray tracing) and other high-end features to this title soon.
Rogue Company is set to storm PS5 consoles later this month
ADVERTISEMENT
Article continues below this ad
From what we know of the PS5 port of the game as of now, it will feature two gameplay modes with varying preferences. This means that much like the Xbox port of the game, the PS5 version will feature a 4k/60 fps mode that allows players to enjoy enhanced graphics, and along with this a 4k/120 fps mode that focuses on overall performance.
For those wondering, upgrading the game to its PS5 version from the PS4 one will not cost you the in-game progress. In fact, it will not cost anything at all, since Rogue Company is free-to-play across all platforms. The official Twitter handle for the game has made this clear already:
We have seen some of you asking questions about moving from PS4 to PS5:

☑️Your PS4 account progress carries to PS5
☑️The PS5 upgrade is free for all current PS4 players
☑️The game is free to play for all new PS5 players

— Rogue Company (@RogueCompany) March 26, 2021
ADVERTISEMENT
Article continues below this ad
Rogue Company is all set to hit the PS5 on the 30th of March, this year.