The Role of a bowling attack
Published 01/20/2015, 10:20 AM EST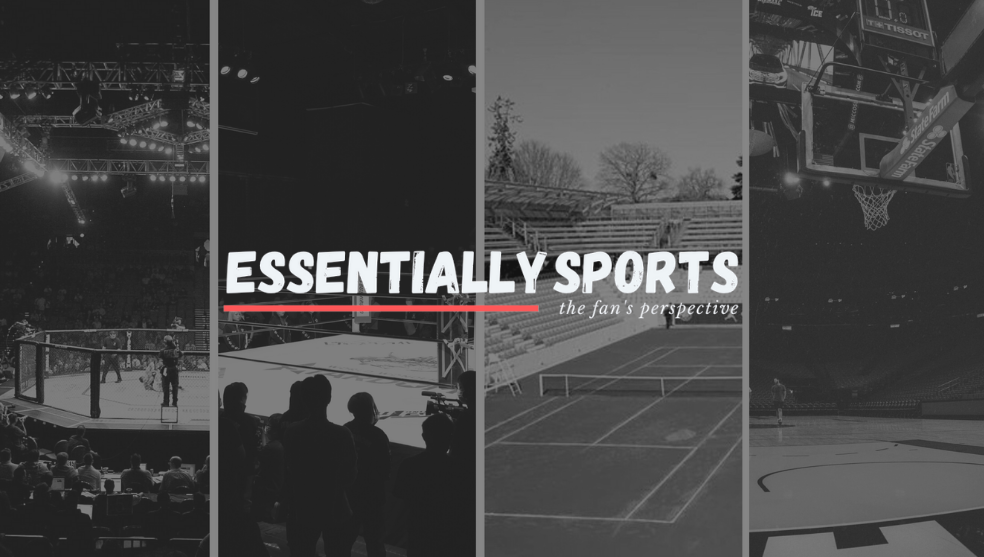 ---
---
We often say that a picture says a thousand words. Somewhere in between the fourth test at Sydney, the shutterbugs captured a moment, which one could say spoke volumes about the state of Indian cricket. It was a photograph of Virat Kohli, head in his hands, irritated and frustrated by his bowlers. Bowlers who did not seem to have learnt anything over the last three weeks of test match cricket. The picture said so much, because it indicated the plight of a man, who was stuck with a bowling attack that just wouldn't cooperate. More than anything else, it also gave a justification for MS Dhoni's defensive tactics overseas,
over the last couple of years.
ADVERTISEMENT
Article continues below this ad
India's tour of Australia has been a very engaging affair for those who have followed it closely. There have been lots of runs scored and most of them haven't come easily, wickets have fallen to good deliveries , mostly. Viewers would say both sides have played very highly quality cricket. But then, we look at the scoreline. Australia-2 , India -0. While some would insist that the process is more important than the result, but then, the process itself was flawed.
We all know how India lost most of the crucial moments there were. Letting tail enders undo the hard work of two days and not keeping up the pressure for a sustained period of time. Sure, there were good deliveries, but they were too infrequent, too scattered. No good test team can achieve consistent results, without having a very good set of bowlers. You can get away with it, in ODI Cricket, because there are a limited number of overs and you can plan accordingly. Even if you can't stop rampant batsmen, you know the carnage can last for only 50 overs. You can rely on batsmen to make mistakes when they try and accelerate. That's one way to get wickets. Sit back and hope for mistakes.
ADVERTISEMENT
Article continues below this ad
The real test for a bowler comes, when he stands at the top of his mark, knowing that the guy facing him, is in no hurry. He's under no pressure to score runs quickly. He'll take as much time as he wants. That is when he will not make mistakes so easily. Only in Test cricket, does someone ask himself the question, "Can I get this batsman out?". That is the essence and charm of test cricket. It is about pure skill. Great teams have always had great bowlers. No team has had extended run at the top without a set of bowlers who will take wickets anywhere. Take any great team. West Indies of the years gone by, they had Holding, Marshall, Roberts. When Australian dominance started to begin in the 80's , they had Jeff Thompson (they say he was as fast as Shoaib Akhtar), Dennis Lillee sending down thunderbolts, that would completely stun their batsmen. The only time when Don Bradman's Invincibles were genuinely troubled by anyone, was when Douglas Jardine's English team adopted bodyline tactics. In more recent memory, the Australian team that dominated the early to mid 2000's had Lee, McGrath, Warne.
The crux of all this is, that you simply cannot win test matches abroad if you don't have genuine wicket taking bowlers. Bowlers who bowl as if only a declaration can put them out of their misery. Maybe these words are too harsh, but then the current crop of Indian bowlers don't inspire a lot of confidence with their recent performances. Your batsmen can score as many runs as they like, they will be matched (or in most cases, outmatched) by the opposition, if your bowlers are not good enough. Because its not enough to just have good batsmen. If the batsmen are standing in the field for two whole days, chasing leather, it
demoralizes them. And if wickets fall cheaply when they are batting, a terrible feeling of incompetence rubs off on the team.
Even stalwarts like Anil Kumble and Rahul Dravid have spoken out about the lack of bowling resources in the country. Dravid summed it up perfectly, when he said that there weren't any extraordinary bowlers in the country knocking on the door for test selection. Till that day comes, India will have to make do with whatever limited resources they have. But make no mistake, it'll be tough for them to scale the peaks of their No. 1 ranking over again.