An ode to Roma's eternal Hero-Francesco Totti
Published 02/17/2017, 2:18 AM EST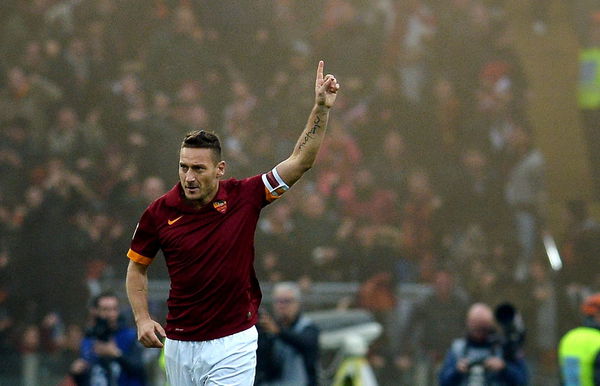 ---
---
Once a generation, football produces a hero. A hero who is apart from the normal and unique in every form.Their credentials on the pitch are extraordinary but their conduct off it makes them an inspiration for generations to come. One such still continues to showcase his trade in Rome.
ADVERTISEMENT
Article continues below this ad
Rome is a city with incredible significance on the world map. Quite naturally, their football club is special too.  The club has given the  empire an emperor. In a city with a rich ancient history, the football club has given it a king too. Francesco Totti. A player who has cemented a unique place for himself in the football folktale.
Currently at the age of 40, Totti is still playing at the highest level for his beloved club. He is making meaningful contributions whenever needed. From being a youth trying to find his place in senior football to being a veteran making cameo appearances from the bench, the past 25 years have been quite a journey.
ADVERTISEMENT
Article continues below this ad
His abilities on the pitch have been phenomenal. There are a lot of reasons why he has lasted this long in the game. One of them has been the versatility in his game. He burst on the scene as a pacy left winger then converted into a sublime playmaker and ultimately a prolific striker in the later years of his career.
His tremendous technical abilities have allowed him to survive the test of time. It has made him a tremendous pleasure to watch over the years and ensured that he has always been an asset to the team. His ability to change his game according to the situation and the maturity that he has brought in his game has allowed him to be an eternal warrior.
But a striker doesn't survive in one of the toughest leagues at the highest level just on ability. Even the greatest have largely failed at it. Totti's ageless career is a testament to his determination and commitment. It exhibits his passion and love for the beautiful game. He serves as a shining example for youngsters around the world on how to stay grounded despite achieving fame and the need to be a vigilant hardworker. He reminds us that age is just a number and how important it is to continue loving the profession of your dreams.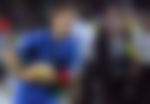 His trophy count is something any player would be extremely proud of.  He won Scudetto in 2001, two Coppa Italia's  (2007-08), two super Coppa Italia (2001,2007) and the biggest of all, lifted the FIFA world cup with the Italian national in 2006. He has also been the youngest player to ever be captain of a Serie A side. He is the all-time second highest scorer in the Italian league, being the first in the list for scoring goals for the same team. Also, for  his beloved club Roma, he is the all time top scorer. These are achievements you dream of as a kid which Totti has achieved with remarkable humility.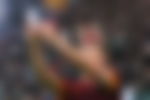 Despite being a genius on the pitch, he has never failed to entertain. He has been a true emblem of the sport by giving fans due importance. His celebrations have been a fascinating example of how much he enjoys the game and the joy he continues to spread among the spectators. Whether it be the various kinds of T-Shirt messages or the celebrations for his wife and new born children or the one where he took a selfie with the fans. Through these, over the years he has continued to show the spirit every sport should be played with and ensured the fun isn't taken away from it.
ADVERTISEMENT
Article continues below this ad
Above all, the quality that stands out the most about him is his loyalty. Though he did win a share of trophies, he could have won more playing for a bigger club. In his prime, he was good enough play for any club in the world. He had offers from the mightiest ones in the world. But, his love for his boyhood club did not allow him to do so. He stayed true to the club that gave him everything and it has earned him the sort of adulation that is reserved for a rare few.
In an era where players move to massively inferior leagues in search for quick cash, where players are looking for a move to clubs that will help them achieve glory. In a league where moving to the team's biggest rivals is normal, in a time where it's difficult for fans to believe that loyalty exists, players like Totti reinforce that belief and keep giving fans hope on it.
ADVERTISEMENT
Article continues below this ad
In every aspect, Francesco Totti is a rare breed. We don't how many like him are left, but what we do know is that there isn't much left of him. The day he hangs his boots isn't far away. The day it happens will be a sad day for football and humanity. He is one of those who have helped make the game great. He is the kind that must   be remembered and recounted for ages to come. One of the very few and greatest club men in the history. A true legend of the game in its truest sense.