Ronaldo to leave Madrid? Where could he be headed to?
Published 06/16/2017, 4:31 PM EDT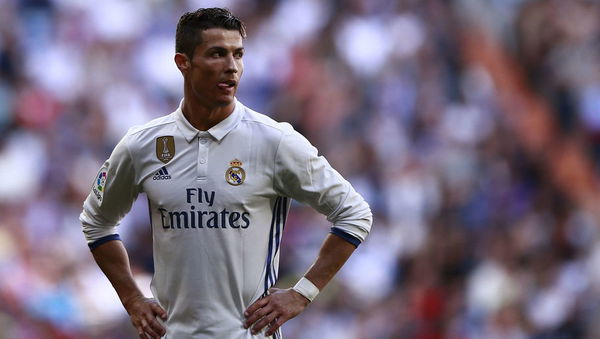 ---
---
The footballing world has been sent into a frenzy since Friday afternoon with reports from various sources in Europe claiming that Real Madrid superstar, Cristiano Ronaldo, doesn't want to play in Spain anymore. The reason, apparently, is that Ronaldo, who has recently been accused of tax evasions amounting to €14.7 million, feels he is being 'persecuted' by Spanish press and authorities. Portuguese newspaper A Bola, Spanish newspaper Marca, and SkySports are all claiming that the four-time Ballon d'Or winner has personally communicated his wish to leave Santiago Bernabeu to Real Madrid's hierarchy, including club president, Florentino Perez. These reports can gather traction as Ronaldo's decision is said to be a thoughtful one, considering the fact that he self-admitted his unhappiness at the kind of booing he and his team receive from the fans. Though the 32-year-old is, arguably, the best player in world football at the moment and can walk in to the first team of any club, there are just a handful of them which are most likely to be his destination next season. Here's a look at them:
ADVERTISEMENT
Article continues below this ad
The Chinese Super League: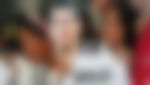 The clubs in the Chinese Super League are perhaps the only clubs in world football who can attract top players from Europe based on their sheer and brute financial power. Five of the fifteen highest paid footballers in the world ply their in the Chinese Super League, with Carlos Tevez (who plays for Chinese side Shenhua FC) occupying the top spot. Even if a player like Ronaldo were are the fag end of his career, it wouldn't be surprising to see a Chinese club   surpassing the records by a huge margin to sign the player. Ronaldo's agent, Jorge Mendes, claimed in December 2016 that a Chinese club had offered an astronomical €300 million along-with a humongous €100 million per year salary for his client. Ronaldo and Real Madrid had turned down the offer for obvious reasons. With the transfer window set to open in China on 18th June, 2017, reports have been circulating that Real Madrid's all-time goal-scorer has been the subject of a €200 million bid from a certain Chinese club, who are ready to quintuple Ronaldo's current £365,000 per week salary to £1825,000 per week. Though it's practically impossible that any other club(except maybe the Chinese ones) would pay such kind of money for any player, it's highly unlikely that Ronaldo would choose a move to China over the other available options.
ADVERTISEMENT
Article continues below this ad
The Major League Soccer: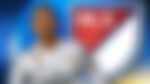 The premier football league played in the United States of America, the Major League Soccer, or MLS, has proliferated in the past few years. The viewership and audiences have increased and some of the biggest names in European football chose to move to the states, albeit at the end of their careers. The likes of David Beckham, David Villa, Steven Gerrard, Frank Lampard, Andrea Pirlo and Bastian Schweinsteiger have turned out to play for MLS sides. Out of all the MLS clubs, LA Galaxy is the one which has the highest potential of attracting players like Ronaldo. They are the most successful side in MLS, winning the MLS Cup five times. Also, Ronaldo hasn't completely ruled out a move to America. "Maybe in the future, will be a good chance for me to play there [in America]. You never know, but it's something interesting. I consider it, of course, because as I've said, soccer there has become better and better, I think that this is maybe going to be possible", he said in reports quoted by AS.
Paris Saint-Germain: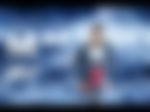 Paris Saint-Germain, or PSG, are widely known to have strong intentions of bringing in world-class players, should they become available, without paying much heed to their price-tags. Their President, Nasser Al-Khelaifi, is said to be a big admirer of the current Portugal captain and would leave no stone unturned if the player decides to leave Madrid. PSG have dominated French football ever since Al-Khelaifi took over in 2011 and have set their sights on winning the Champions League, from which they have been eliminated in the early phases consistently. PSG had to relinquish the Ligue 1 this season for the first time since 2012 and were humiliated by Barcelona in the Champions League Round-of-16 second leg, despite having a comfortable 4-0 lead after the first leg. They have been missing star-power in their lineup since Zlatan Ibrahimovic left at the start of last season and signing Ronaldo would be perfect for the club to achieve its ambitions.
ADVERTISEMENT
Article continues below this ad
Manchester United:
ADVERTISEMENT
Article continues below this ad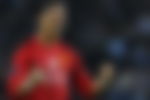 Manchester United, as said by Ronaldo himself, hold a special place in the winger's heart. He established himself as one of the world's best players under Sir Alex Ferguson at Old Trafford. After departing Manchester for the then world-record fee of £80 million in 2009, he has been linked with a return to Old Trafford quite a few times. What's more, Ronaldo reportedly prefers a to re-join his former club. "I'm very happy being in Spain but obviously I also miss England because you can't just turn off the memories. I spent a lot of years at Manchester United and it never happened to me. Not even once. Maybe England is a case apart – the mentality is different', he said recently. Also, Manchester United are one of the very few clubs who have the financial capability to afford a player of the calibre of Ronaldo. Apart from this, it's no secret that the Red Devils are currently in the market for a goal-scorer. With the most prolific goal-scorer on the planet open to joining United, the world may witness one of the most romantic returns in football.