Formula 1 2015 Season Rookies
Published 02/18/2015, 11:03 AM EST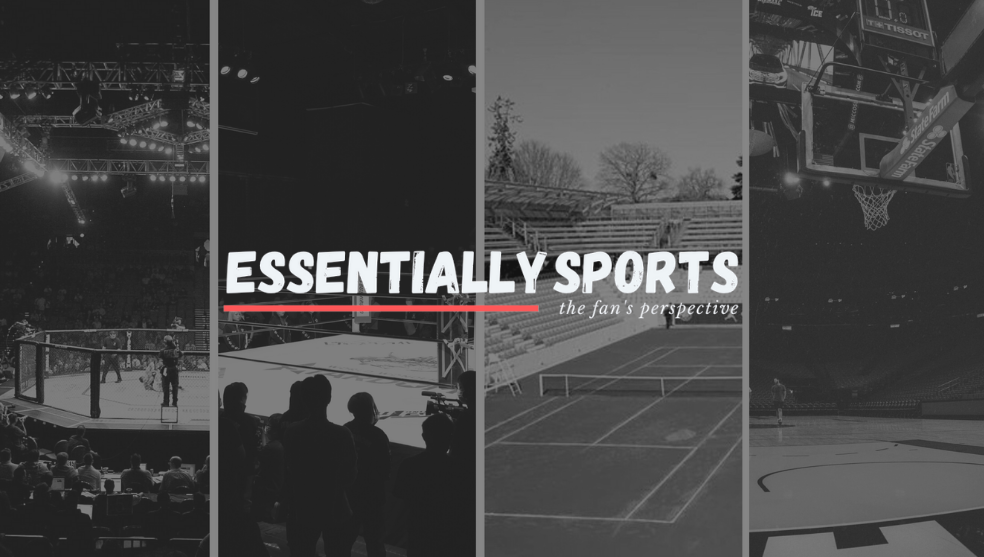 ---
---
Every new season brings fresh talent into the spotlight.  With some drivers often leaving Formula 1, rookies get a shot at the highest level. Esteban Gutiérrez, Jean-Éric Vergne  and Kevin Magnussen will be joining as test drivers for various teams this year.
ADVERTISEMENT
Article continues below this ad
2015 Formula 1 Season will see 3 new drivers on the grid.
Carlos Sainz, Jr.
ADVERTISEMENT
Article continues below this ad
With Red Bull promoting Daniil Kvyat from their junior team, Torro Rosso has brought in Carlos Sainz, Jr. to fill in the vacancy.
A 20 year old Spanish driver, son of former World Rally Champion Carlos Sainz, he began his career in karting. He won the prestigious Junior Monaco Kart Cup, and was runner-up in the European KF3 Championship.
In the 2012 Formula 3 season, Sainz raced in both British and Euroseries Formula 3 championships. He won five races and finished nine times on the podium, scoring a pole position in the British championship, finishing in sixth position. He just scored two podiums and two pole positions in the Euroseries championship, in the first venue, finishing in ninth position overall.
Carlos is the reigning Formula Renault 3.5 Series Champion.
In 2015, Sainz was announced to test with both Red Bull and Toro Rosso teams during the Young Drivers' test in Silverstone and will be alongside Max Verstappen.
Max Verstappen                                                                        
Max Verstappen is a 17 year old Belgian-Dutch driver, son of former Formula 1 driver Joe Verstappen. His mother Sophie Kumpen was a successful kart driver. His grandfather, Paul Kumpen is a former GT endurance driver and his uncle Anthony Kumpen is a FIA GT and 24 Hours of Le Mans driver.
His Formula 1 debut race will be at 2015 Australian Grand Prix at the age of 17 years and 166 days, making him youngest driver ever to start a Championship Race.
He started karting at the age of 4 and half. In 2010, Verstappen stepped onto the stage of international karting. He was signed by CRG to race in their factory team at world and European championships. He finished second at the KF3 World Cup.
In 2014, Verstappen drove in the FIA European Formula 3 Championship for Van Amersfoort Racing. He finished his maiden season in car racing as third and won ten races, the most of any driver.
Verstappen became the youngest driver to participate at a Grand Prix weekend during the first free practice at the 2014 Japanese Grand Prix.
Felipe Nasr


 
ADVERTISEMENT
Article continues below this ad
This 22 year old Brazilian driver made his open-wheel racing debut in the final round of the 2008 Formula BMW Americas season at Interlagos which supported the 2008 Brazilian Grand Prix, claiming a podium finish in the second race in a championship.
In 2009, he moved to the European championship of Formula BMW for EuroInternational. Out of 16 races he finished in the front row 14 times, winning 6 races, 5 pole-positions and claimed the title by 104 points. As the championship was held by BMW, which was the link to Sauber in that season, Nasr was called to test an F1 racing car of Sauber, but with the end of BMW in F1, this test didn't happen.
Nasr won 2011 British Formula Three season by 123 points beating Kevin Magnussen. He finished 3rd in the 2014 GP2 series. In 2014 he also served as reserve driver for Williams in Formula 1. He made his first appearance in first practice in the Bahrain Grand Prix replacing Valtteri Bottas.
ADVERTISEMENT
Article continues below this ad