Rosberg Thinks Alonso Made Bad Career Choices
Published 10/10/2017, 11:09 AM EDT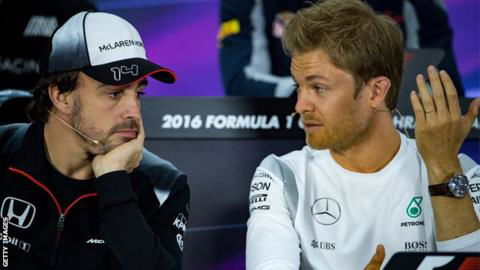 Reigning world champion Nico Rosberg believes that Fernando Alonso has himself to blame for being unable to win another title. Rosberg came out of retirement to appear as a pundit for British television at Suzuka on Sunday. He commented on Alonso's "bad luck" since winning his second title for Renault in 2005. But the 2016 world champion said "It's not bad luck when you choose the wrong teams to be at, because that's all part of being a top driver. You can be the best driver in the world, but you won't win in a bad car".
ADVERTISEMENT
Article continues below this ad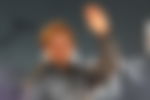 Rosberg was asked if Alonso was making the right choice by sticking to McLaren for 2018. The German's reply was that McLaren was his only option. He then learned that the Spaniard was contemplating IndyCAR or World Endurance Championship. Nico's response was that they were options but they were not Formula One. He further said that Formula One was the maximum, the zenith of motorsport.
ADVERTISEMENT
Article continues below this ad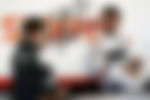 Fernando Alonso has not solidified his 2018 plans yet but he said that he plans to use the 2 week gap between Japan and USA to confirm everything. Rosberg said "I spoke to him and I think he is quite excited about the possibility of continuing with McLaren. And getting an engine that has some proper horsepower, with all due respect."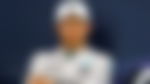 Rosberg could have been right in the mix again but instead he is happily retired as a father of two little girls. But he has no regrets at stopping at the end of last season, when the championship trophy was still fresh in his grasp. He said that he does not miss racing at all. He watches the races but he is still on a super-high from last season and looking forward to his next steps. Rosberg is exploring opportunities, like doing TV work to see if he enjoy it. Nico is also doing other new things, such as managing Robert Kubica.