Why Did Rosberg Wave Goodbye To Formula One Just Days After Winning Championship?
Published 01/13/2017, 9:42 AM EST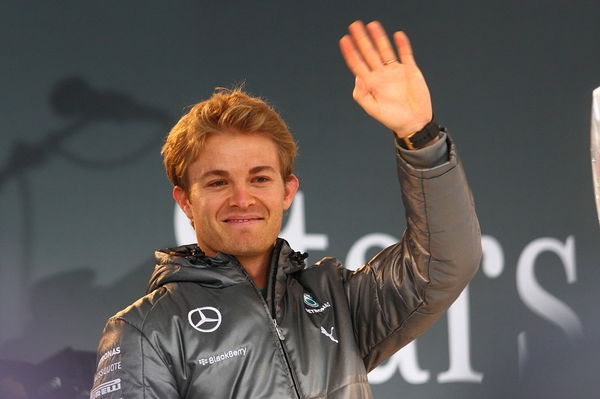 ---
---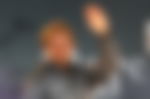 ADVERTISEMENT
Article continues below this ad
It was news that sent shockwaves around motorsport. Just five days after reaching this pinnacle of the sport Nico Rosberg announced his retirement. The German maestro won 9 of the 21 races this year, beating the much-favoured Brit Lewis Hamilton by 5 points, for his first F1 Championship.  But the announcement left not only Mercedes picking up the pieces, but also questions over how Formula 1 and Lewis Hamilton will react.
ADVERTISEMENT
Article continues below this ad
Nico Rosberg is only 31 and much younger than most drivers who take this decision. Kimi Raikkonen is 37 and still putting his body through the G-force, so age did not come into the decision. The sheer magnitude of his victory and the ability to leave while on top seems to be the clear motivation from his statements. "I have climbed my mountain, I am on the peak, so this feels right," Rosberg said. "For 25 years in racing, it has been my dream, my 'one thing', to become Formula 1 world champion," he added. "Through the hard work, the pain, the sacrifices, this has been my target. And now I've made it."
Rosberg's father Keke was also a one-time F1 champion from Finland and with this championship Nico matches that achievement. He has been racing for 25 years, since he was a boy. This added to travelling around with his father means Formula 1 and more broadly motorsport has bene a part of his life every single day. The championship this year was particularly stressful, with a nail biting finish and drama thanks to Lewis Hamilton who was accused of slowing down deliberately to let Rosberg's opponents try to get round him. The possibility of another season and the reality of what it will take to beat Hamilton again is another likely reason for his decision.
The decision may have shocked most, but for people in the sport who understand the pressure it was still an understandable one. Mercedes team boss Toto Wolff said "This is a brave decision by Nico and a testament to the strength of his character," he added. "The clarity of his judgement meant I accepted his decision straight away when he told me. We now have to consider options and we will start to look at it on Monday."
Mercedes need to move quick to replace him and have already made a move for Valteri Bottas who has been under Wolff's tutelage for a few years before. A move for Fernando Alonso looks less likely with McLaren keen to keep their man after losing Jenson Button to retirement too. They could promote Pascal Wehrlein, but he is also valuable as a makeweight if Mercedes go after another team's driver.
ADVERTISEMENT
Article continues below this ad
Someone who isn't worried is Lewis Hamilton. "Honestly I really don't care but I guess I'd have to think that if they want to talk to me they can talk to me about it," he said. "It would have to be someone who would work well in the team. There will be stronger characters and less-strong characters who will be able to deal with the competition or not be able to deal with the competition." One thing is for sure his odds for next years drivers championship and the amount of betting tips picking him will now rocket.
Meanwhile Rosberg can settle down to family life, though once racing is in your blood it rarely leaves. I can't imagine the Rosberg's making a family dynasty pension like the Kardashians. That might have been a possibility if Rosberg went on to continued success. Motorsport is a way of life for Germans and perhaps Rosberg wanted to avoid the Schumacher media frenzies so stopped before it began to heat up. Is it the last we will see of Rosberg in a crash helmet though? I am not so convinced. Once a racer, always a racer.
ADVERTISEMENT
Article continues below this ad