Ross Chastain Is Put Face-to-Face with Kyle Busch's Derogatory Nickname for Him; His Reaction Wins the Internet
Published 03/16/2023, 11:12 AM EDT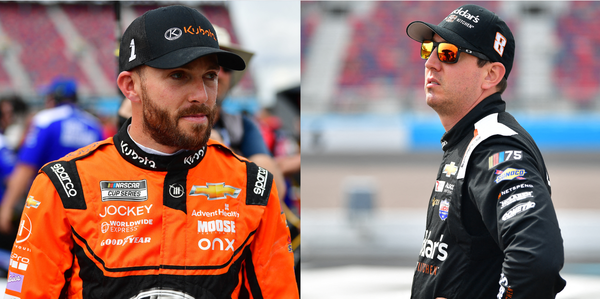 For many, NASCAR is entertainment! The sport truly encapsulates the thrill, agony, and drama of racing. Moreover, the drivers themselves are entertaining too! Just as the tracks have seen their share of emotions over the years, so have the drivers.
ADVERTISEMENT
Article continues below this ad
Kyle Busch has been in the spotlight for many reasons. His persona, the rivalries, and the controversies all have captured fans' attention from time to time. Yet in a rather positive sense, Busch's antics seem to grow on fans. Recently, in a hilarious turn of events, fans seemed to adore the "Chastained" moment from the bad boy.
Revisiting the incident that happened last year in Richmond, Kyle expressed his amusement in the post-race interview which later became an iconic statement and earned the fans' approval.
ADVERTISEMENT
Article continues below this ad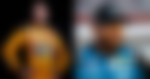 Fans embrace the funny side of the sport
During the Cup Series race at the Richmond Raceway in August last year, things got off to a bad start for Kyle when fellow driver, Ross Chastain, bumped into his #18 Toyota Camry which caused a major spinoff on the track. Ross himself and his No. 1 Chevy Camaro ZL1 lost their track amidst the friction. While Ross was able to pull things back in and hammered off to the race, Kyle was spun around and had to figure things out for himself.
In his typical Rowdy style, Kyle took a stiff jab at Ross. During the post-race interview, Kyle roasted the younger driver, saying, "We got Chastained this week, we were his victim this week and then um that didn't hurt us too bad." He made it to the top 10 despite the earlier setback.
In a rather surprising turn of events, fans still seem to be reminiscent of Kyle's statement, as the pit reporter for NASCAR, Jamie Little, found out earlier this Sunday.
The reporter had this to tweet:
ADVERTISEMENT
Article continues below this ad
In what was a truly wholesome moment, Ross had an even funnier comeback. The younger driver signed one of the t-shirts that read "Chastained".
ADVERTISEMENT
Article continues below this ad
With fans solidly backing their favorites and the media reacting to such a wholesome moment, NASCAR truly does showcase sportsmanship along with some competitive racing.
WATCH THIS STORY: Kyle Busch reveals the negative aspect of Hendrick Motorsports' icon driving for his truck series team. 
Edited By: Nischal Kandpal